Rolls-Royce Phantom VIII: Bow Down To The KING!
Jul 28, 2017
Views : 19643
4 min read
---
'So-called luxury manufacturers' listen up, there's a new Rolls in town.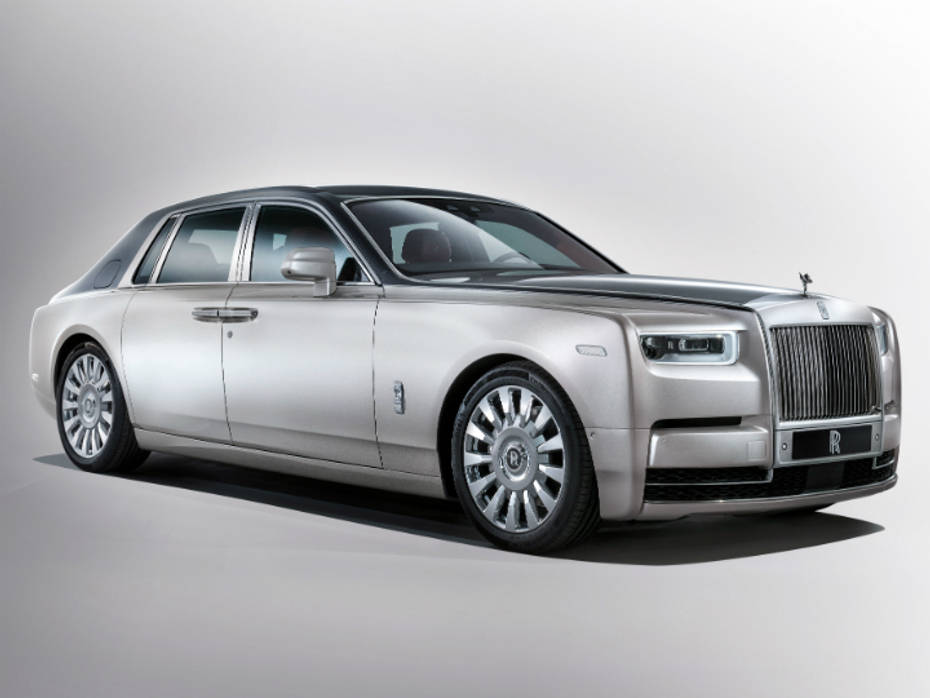 Here's what. The press release Rolls-Royce issued about the new Phantom is all of 4300 words. It's got the choicest of adjectives, some really well-weighed thoughts and it's a ballad that starts with the brand's near century-old roots, and ends by casually reminding you there's never going to be anything better than a Rolls-Royce Phantom. The release is just like the car. Well played, RR!
What's new?

I was hoping you wouldn't ask, really. Everything is, except for nothing has changed. It's a beautiful paradox wherein the Rolls has retained its old-world charm of having the best hand-built surfaces, and yet is thoroughly modern under the rustic, yet classy design.
It continues to look down upon other manufacturers and giggles at what they call luxury. Here's an actual line from the press material - "Quite contrary to how other so-called luxury manufacturers are trying to realise economies of scale by sharing platforms with mass market manufacturers, Rolls-Royce concluded that the future of true luxury lies in true small-volume manufacture of a dedicated 'Architecture of Luxury'."
Architecture of Luxury, what?

Rolls talk for the all-aluminium spaceframe that underpins the Phantom. The platform is modular, which means the Cullinan, new Ghost, Dawn and the Wraith will benefit from it as well. The manufacturer says that "the new architecture is at the heart of how the next generation of Rolls-Royces delivers the Rolls-Royce experience in terms of ride comfort, acoustic comfort, seat comfort, exterior presence and interior space".
It's lighter compared to the outgoing Phantom, and is a lot more stiffer - by 30 per cent, to be precise. It's got a new double-wishbone front axle and a five-link setup at the rear, which, coupled with the air suspension, gives it the fabled "Magic Carpet Ride". The suspension adjusts itself automatically based on acceleration, steering input and data from the front-facing camera.

Get latest updates on
the automobile community
The best bit? It will do all of this in utter silence. Rolls points out that the new Phantom has over 130kg of sound deadening material, a double-layered windshield and even 'Silent-Seal' tyres to ensure a quiet cabin. It's so quiet, that Rolls-Royce thought their measuring instruments had gone wonky.
The Luxury Of Power

Continuing its commitment to old-school ways, it packs a 6.75-litre V12 engine. No hybrid tech here, just plain and simple turbochargers - two of them to be precise. The result is 563 horses and a whopping 900Nm of torque. It continues to sport the acclaimed "satellite aided transmission" that relies on GPS to keep the gearbox prepared for the roads ahead. It will do 0-100kmph in a smidge under five and a half seconds, in case you're interested.
If you're hooked onto the sheer geekery behind the scenes, here's what's on offer -
- alertness assistant
- a 4-camera system with panoramic view,
- all-round visibility including helicopter view,
- night vision
- active cruise control,
- collision warning,
- pedestrian warning,
- cross-traffic warning,
- lane departure and lane change warning,
- 7x3 high-resolution head-up display,
- WiFi hotspot
Inside?

"Technology is hidden until required, spaces and surfaces are clean, and the eye rests only on beauty as if in an art gallery" their words, not ours. And, Rolls is taking the art gallery bit a tad too seriously. It will let the owners collaborate with artists to spec their own 'gallery' inside the car. You can get an oil painting, porcelain roses, silk inlays or even a 3D-printed map of your own DNA if you pay Rolls-Royce enough.
The decor is inspired by the J-Class yacht and needless to mention is the absolute last word as far as quality is concerned. The hand-crafted seats are designed to accentuate the cabin's width and yes, are as comfortable as seats possibly get. And of course, owners get to choose their choice of seating which includes a lounge seat, individual seats with occasional armrest, individual seats with fixed centre console and the newly introduced sleeping seat. For that one mile extra in terms of opulence, areas such as the front door armrests, front centre console lid, lower C-Pillar, rear side armrests with all individual seats, and rear centre armrest are heated.
And, in case you're wondering. It still has the clock. It still is the loudest thing inside a Rolls-Royce. Surreal!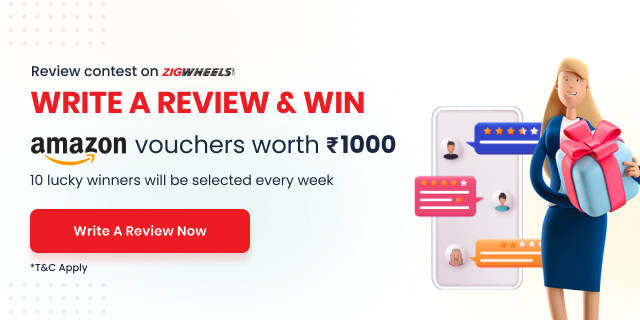 See what our community has to say!
NEW
India's largest automotive community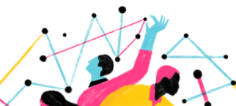 1 Other Things You Might Want To Do