Polestar 2 Joins The List Of Wannabe Tesla Model 3 Killers
---
Hopes to do so with its crossover-like sedan design, comparable performance and range as the Tesla, and a complete Android-based interface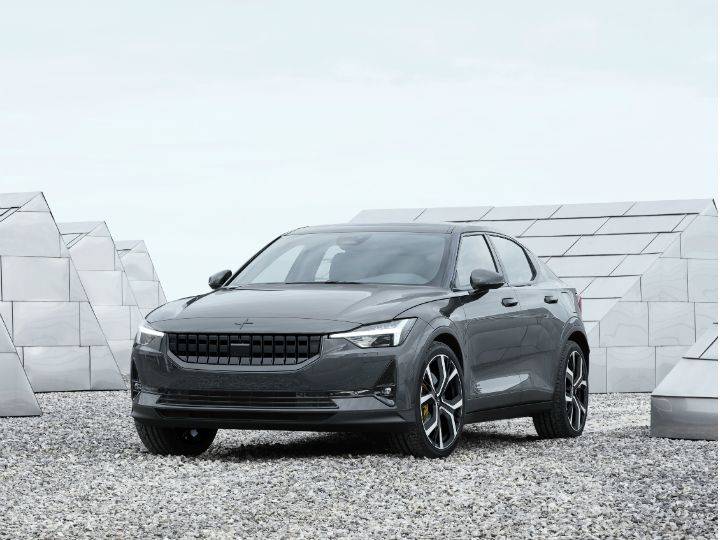 Volvo's futuristic car arm has revealed its first all-electric product to the world, the Polestar 2 fastback. Essentially a hopped-up 4-door sedan, the Polestar 2 is set to take on the popular Tesla Model 3. Yep, the company says so itself, "Polestar 2 is the first electric car to compete in the marketplace around the Tesla Model 3."
How does Polestar plan to do that then? With the design for one. Just look at it!

The design may look familiar to those who have been following the developments around the company's first car, the Polestar 1 hybrid-GT but applied to a crossover-ish liftback. It's angular, it's aggressive - styled to appeal to an audience who is young at heart.

The 'Thor's Hammer' LED headlamps design may seem similar to Volvo, but that is the only connection Polestar has to its parent company.

Another Polestar signature design element is the connected taillamps, which give the fastback a wide look at the back.

The interior is all about premiumness, the wow factor and the use of 'vegan' and 'progressive' materials.

All the surfaces you see here have been made up of 'vegan' materials, though Polestar has not exactly specified what those are. The gold-coloured seatbelts are optional extras.

This 11-inch touchscreen interface uses an Android interface, the first of its kind on any car currently in production. It uses the Google ecosystem to offer the best of apps built for cars - including navigation, infotainment and the Google Assistant - along with Polestar specific programs which will make this car unique. Polestar owners car use their cars for car sharing, pick-up or deliver items because of the integration of smartphone-based services.

The skateboard chassis holds a 78kWh battery, powering two motors (one on each axle) which develop a combined power output of 408PS and 660Nm. While 0-100kmph time is stated to a not so impressive (for an electric car) 'less than' 5 seconds, the Polestar 2 does have a claimed range of 500km on a single charge. Those looking for a fun-to-drive electric car can opt for the Performance Package which adds Ohlins dampers, Brembo brakes and 20-inch forged alloy wheels for better handling characteristics.

The company has not announced how potential customers can charge their cars outside of their homes/offices, an announcement regarding the public infrastructure network or special tie-ups for charging the Polestar is expected at the 2019 Geneva Motor Show. The Polestar 2 will be sold to customers in markets like China, the United States, Canada, Belgium, Germany, the Netherlands, Norway, Sweden and the UK initially. Prices start at 39,900 Euros (Rs 32.13 lakh), while the 'launch edition' variant will cost a cool 59,900 Euros (Rs 48.23 lakh).
Add Your Comments