New All-electric Honda Sports Car Might Be On Its Way
---
Leaked patent images hint at an all-new performance oriented electric coupe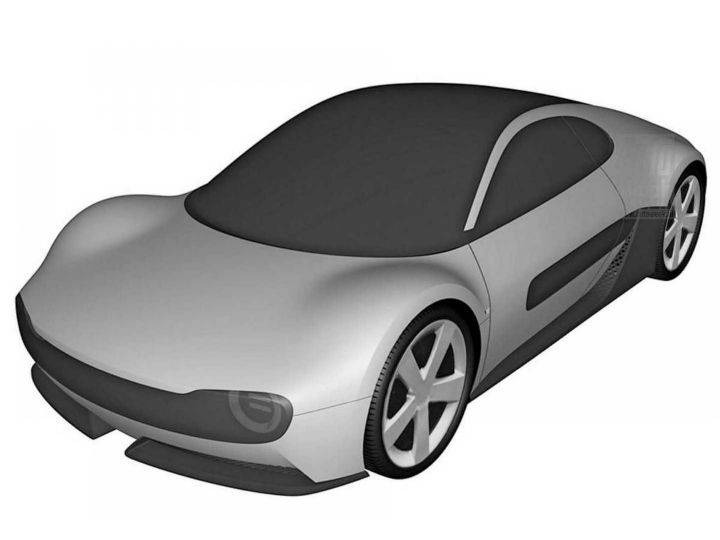 Overall design stays in tune with Honda's previous electric concepts.
Might come with two electric motors placed at both the axles.
Might debut at the upcoming Frankfurt or Tokyo Motor Show.
Honda's take at an all-electric sports car might come in the form of a low-slung coupe with a speculated 296PS of power output. According to various reports that have surfaced the interwebs, a leaked patent filing document shows the new sports coupe which looks akin to previous electric concepts from Honda.

Honda filed the patent with the Japan Patent Office in December of 2018. The car seen in the leaked pictures looks similar to the Honda Sports EV concept car that was showcased at the 2017 Tokyo Motor show. Overall styling also stays in tune with the recently unveiled Honda E prototype.

Even though it looks similar to the EV Concept, the car from the leaked patents has a cabin that is pushed forward. It looks more like a mid-engined coupe rather than the EV Concept which has a long hood and a cabin that is way behind. It also features flared wheel arches and going by the design and stance of the vehicle, it might be a performance-focused offering.

Specifications of the coupe are still in the dark, but it is most likely to come with two electric motors and a floor-mounted battery pack. The Japanese brand recently showcased the 'e' city car that comes with a 35.5kWh battery pack producing 148PS of power and 300Nm of torque. The electric motor is placed on the rear axle and the cute little city car is also capable of 200km of range. The same setup with two electric motors resulting in 296PS and 600Nm of torque can be expected on the upcoming sports coupe too.

The all-electric sports coupe might debut at the upcoming Frankfurt International Motor Show, but the Tokyo Motor Show set to take place in October is more likely to be a suitable venue considering it's Honda's homeground. The electric scenario in India is also catching up, with Hyundai launching the first ever long-range all-electric SUV. Honda was also seen testing an electric version of the Jazz on our roads, hinting at a possible launch.