Honda's New Electric Hatchback To Get A 200km Range!
Jun 14, 2019
Views : 2205
---
Based on the new e platform, the electric hatchback chassis will be optimised for compact future EV models from Honda's lineup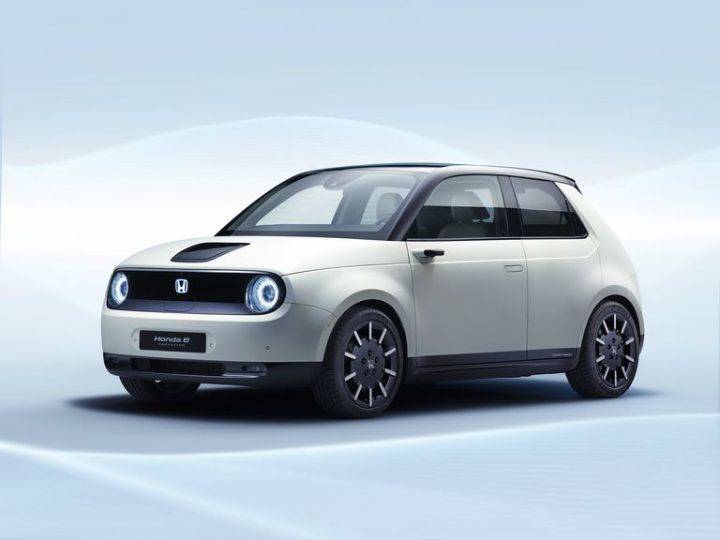 Honda has shared details about the new platform which will underpin the all-electric e hatchback.
The new platform is primarily focusing on driving dynamics and efficiency.
The hatchback is powered by a water-cooled 35.5 kWh battery.
Fast charging can charge the battery pack to 80 per cent in 30 minutes.
At the 2019 Geneva Auto Show in March, Honda unveiled the prototype of an all-electric compact car that simply goes by the name 'e.' Honda then claimed that this cute looking thing is rear-wheel drive and is almost a production-ready version. It was a funky looking car with all the right ingredients to make it eligible for the future. The Japanese carmaker said that it will be based on an entirely new platform and production will begin later this year. Fast forward to today, Honda has revealed more details about its platform and what's providing the juice, in detail.

Starting with the battery, it will feature a water-cooled 35.5 kWh lithium-ion pack that supports both fast charging and normal charging. Water cooling is employed to keep the temperature in check, in turn maximising efficiency also. The battery is positioned centrally and low down for a 50:50 weight distribution and optimal driving dynamics. All the chassis parameters point towards a potential fun to drive hatchback. Four-wheel independent suspension is used for better stability and responsive handling. Even more impressive is the use of forged aluminium suspension components to reduce weight.

The fast charging system will only take 30 minutes to charge the battery to 80 per cent capacity, and the car provides a range of around 200km. Surprisingly, no details of the motor or the figures have been revealed yet. But don't expect a high-revving naturally aspirated VTEC in here. The charging port is integrated into the bonnet, with LED indication through a glass panel to highlight the battery charging status. Inside, the hatchback gets two touchscreen displays which will also show graphic charts of power consumption, flow and regeneration and recharging status. Wood is generously used in the cabin which features a simple design that goes with the hatchback's character.

First showcased at the 2019 Geneva Motor Show, Honda's all-electric hatchback can be seen in action for the first time at the upcoming Goodwood Festival Of Speed in the UK next month.
Recommended Read:
Hyundai In No Hurry To Build Electric Car Batteries In India
A Brief Look Back At The Various Generations Of The Supercar-Smoking BMW M5