Maruti Suzuki launches NEXA premium showrooms
---
The NEXA showrooms will be based on existing Maruti Suzuki dealerships and investments will be borne by the dealerships to transform them to NEXA showrooms. The NEXA showrooms will showcase the company's premium offerings, starting with the crossover S-Cross on August 5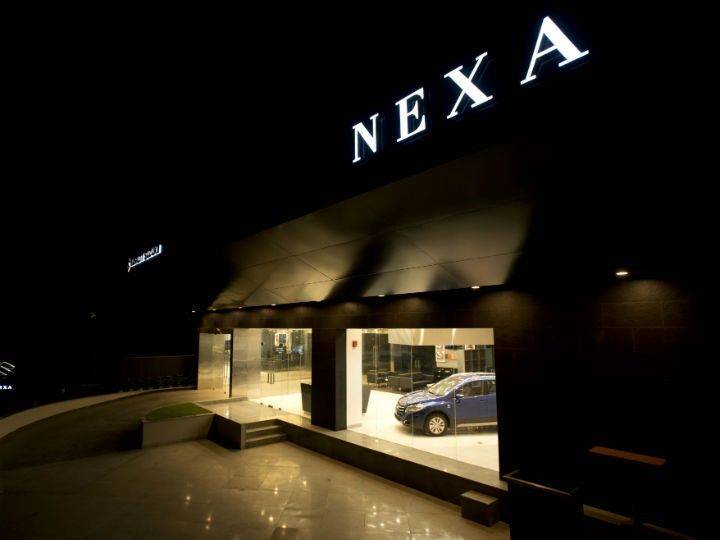 Maruti Suzuki has launched an all-new range of premium showrooms called NEXA, which will offer a new format of retail experience for customers.
The company will kickstart the NEXA showroom operations with the launch of the all-new crossover, the S-Cross on August 5. Initially, 35-40 NEXA dealerships will be readied by the S-Cross launch and within 6-8 months, Maruti Suzuki aims to launch about 100 NEXA showrooms in 30 top cities across the country.
"The mission of NEXA is to offer innovative value and direction so that we can adequately respond to new segments of Indian customers and offer them the experience they value," said Kenichi Ayukawa, Managing Director and CEO, Maruti Suzuki India Limited.
Maruti Suzuki already enjoys 45 per cent market share in the Indian car industry. The NEXA showrooms will attempt to bring in new customers from the remaining 55 per cent of the market, Ayukawa added.

The NEXA showrooms will have a new identity, new retail experience that will offer a completely new hospitality experience for customers. The car maker has recruited and trained about 1,000 relationship managers to manage the NEXA dealerships. Additionally, 1,500 more employees will be recruited to give the customer a unique "pampering" and hospitality experience.
NEXA showrooms will be paperless and equipped with iPads, with a unique car configurator providing a virtual experience to the customer. A smart phone application will also help customers to recall service history, emergency support, accessory purchase, event updates, booking and manage service requests.
All NEXA showrooms have been designed in a black and white monochromatic theme with the focus and spotlight on the car. Unlike traditional car delivery models, where the customer takes delivery of his new car in the stockyard outside the showroom, at the NEXA showroom, the customer's first journey in his new vehicle starts when he drives out from a premium air conditioned showroom.
The premium crossover Maruti Suzuki S-Cross will be the first car to be sold under NEXA. Several new models including the `premium hatchback codenamed Maruti YRA and new Vitara SUV will be added to NEXA showrooms and existing dealerships as part of the car maker's efforts to meet medium term goal of two million annual sales by 2020.