Honda kickstarts 3-year plan to beat Hero to No.1 spot
by Et
Apr 1, 2013
Views : 12147
---
Honda has set its sights on beating Hero MotoCorp, which has a market share of 46 per cent, to become the No.1 two-wheeler maker in the country within the next 3 years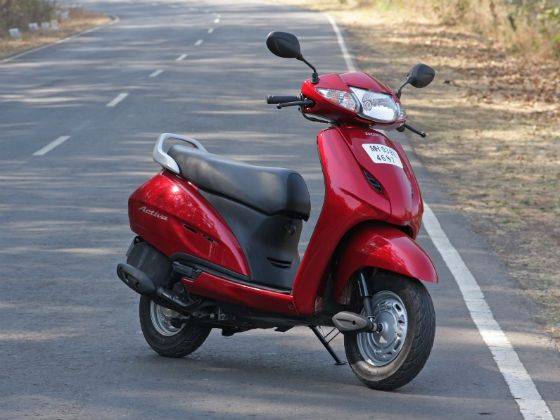 Shinji Aoyama is a breath of fresh air. The Japanese honcho welcomes you with a namaskar. He is comfortable speaking English. He reels out numbers in lakhs and crores (typically Indian denominations). And he knows how to deal with swarming reporters looking for their daily fix without getting flustered. "One by one please. I will answer all your questions," he says calmly.
Aoyama is the operating officer of Honda Corporation's motorcycle business based out of Japan. And he has just infused some vroom in the local two-wheeler industry. "Very soon, we will make the dream to become No. 1 [in India] come true," he announced at a recent press conference. Former head of Honda Motorcycle and Scooter India (HMSI), who spent four years as India CEO between 2007 and 2011, Aoyama should know what he is talking about. "Given the current scenario in India, I believe it will not be 2020 but 2016 or even 2015 by when we will attain No. 1 position here," he says.
That Honda wants to be numero uno in India is hardly surprising. The two-wheeler giant is the leader in virtually every country it operates in, except China. In Brazil, it has a dominant 80% share, and controls half of the pie in Indonesia. What is eye-popping is the hurry in which Honda wants to rule Indian roads. A little over two years after it exited a joint venture with the Hero group, HMSI has overtaken TVS and more recently edged ahead of former No. 2 Bajaj Auto to become the second-largest two-wheeler company in India. Also Read: Honda Activa HET: Road Test
And, in the next two to three years, HMSI, with a market share of just under 20%, has set its sights on beating the India leader Hero MotoCorp, which is currently sitting pretty with a 46% share. "We had 61% of the Indian market [before the breakup with Hero Honda]. We are under 20% today. We have to be No. 1 here. This is our dream," says Keita Muramatsu, CEO, HMSI.
Such big dreams and audacious ambitions from any other company in any other sector would have been dismissed as delusive. But there are three big reasons why HMSI's journey from here to king of the road will be keenly watched from within and outside the automobile industry. The uniqueness of this three-horse as of now is that the rivals are jostling for supremacy not just in India but globally too. If Honda is the world's largest two-wheeler company (in volumes), Hero MotoCorp is not far behind at No. 2 and Bajaj Auto at No. 4 (Yamaha occupies the third slot). Also Read: Honda Activa HET: Road Test
India, for now though, is where the biggest and most critical battle is playing out. Last year, India overtook China to become the world's largest two-wheeler market with around 14 million unit sales. Further China, despite selling 12 million odd two-wheelers annually — has so far been a difficult market for overseas companies. It is crowded and fragmented with over 50 players, most having market shares in single digits. Also, the dominance of cheap, low-quality bikes makes it an unattractive market for technology-focused MNCs like Honda.
This makes India the most important battleground for global two-wheeler companies. "This is perhaps the only sector where Indian companies are world class in every way technology, costs and production scale. This battle will be about Indian versus Japanese with no one in between," says Sharad Verma, partner at the consultancy firm BCG.
View Booking Offer
View On Road Price