Ducati Motorcycles To Get Radar
by Niraj
Apr 19, 2018
Views : 2609
---
No, this won't be a prop bike from a James Bond movie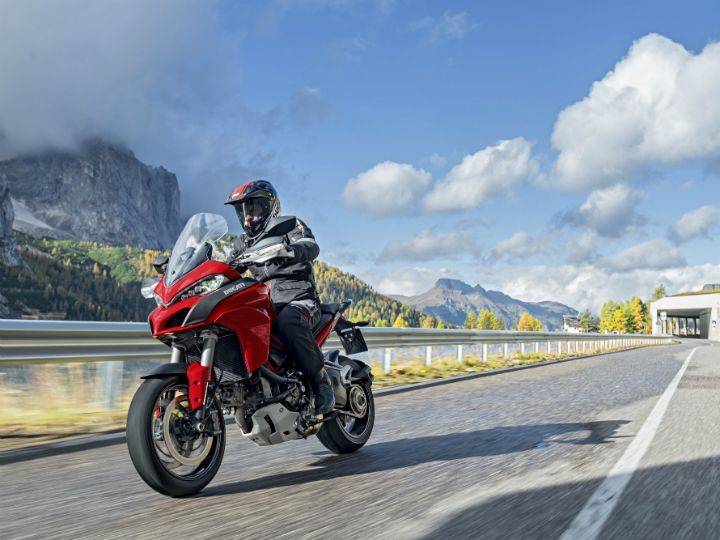 Ducati is taking some major steps towards rider safety. After implementing the ABS cornering system and D-air airbag integration system, the company will now fit its motorcycles with a radar! But wait, it (sadly) won't have the submarine-style display seen in a James Bond movie. Nor will it detect any incoming missiles, only dangerously fast vehicles, which is relatively the same thing.
Part of Ducati's "Safety Road Map 2025", the Advanced Rider Assistance Systems (ARAS) will utilize multiple sensors to detect obstacles, warn the rider and self-adjust the throttle and brake input. Ducati states that this system will not only help in detecting dangerous blind spots but will also help in detecting the flow of the traffic ahead of the bike. This information will be further used to integrate an adaptive cruise control system.
Ducati has already filed a patent based on research conducted with the Politecnico di Milano University. However, don't expect the technology anytime soon as Ducati states that the earliest version will be available on Ducati models "only by 2020". No word on which model it will come equipped with, but we are guessing it will be the mile-munching Multistrada.
This is certainly an appreciated move and will help Ducati in creating a niche market of fast yet safe motorcycles. However, getting there won't be easy. The ARAS setup needs to work perfectly as false automatic brake and throttle inputs can lead to a fatal accident. Also, the technology will also be pricey and will take some time to reach entry-level bikes.
With the technology being at an early stage, it is too early to speculate or pass judgment on it. However, we will certainly be keeping a close eye on it.
Add Your Comments