At LA, New Faraday CEO Says There Is A Future For the FF 91 Electric SUV
---
Future Faraday reveals more info about the FF 91 EV, though production details are still unclear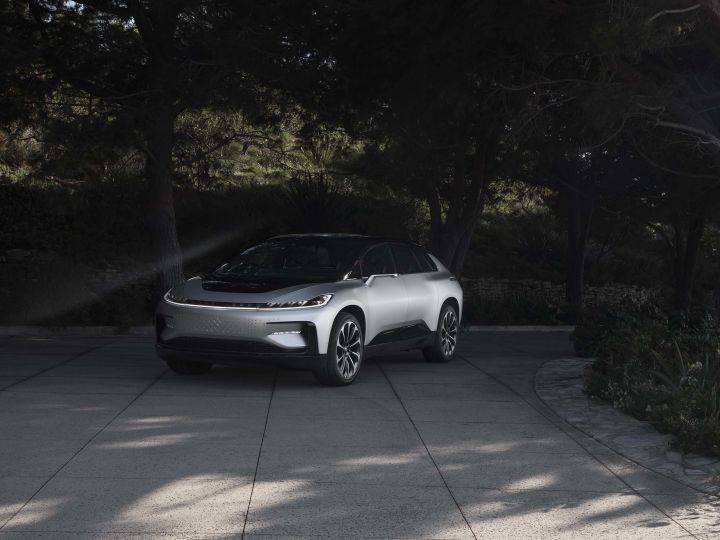 CEO Carsten Breitfeld was interviewed about the company's direction after leadership changes.
The FF 91 flagship electric vehicle will have 1065PS of power.
With a 130kWh battery, the car will have an EPA-tested range of 608km.
The production timeline of the FF 91 is yet to be announced.
The first day of the 2019 Automobility LA, an event which precedes the LA Auto Show, began with an interview with Carsten Breitfeld, the CEO of Faraday Future, about the company's future. Carsten was interviewed in an event titled 'Faraday's Future: Transforming the Road of Future Mobility' in which he claimed that his company had the best powertrain in the industry. In addition, Faraday Future sent out a press release with new details about its upcoming flagship electric vehicle, the FF 91 SUV. The struggling automotive startup, which appointed Breitfeld as its CEO just two months ago, is yet to put a vehicle in production. A mass-market EV called the FF 81 SUV, previously mentioned in releases, was not mentioned at the LA Auto Show interview or in yesterday's press release.

The company calls the FF 91 SUV a 'third living space'. "Our goal is to make your daily commute the highlight of your day through a rich digital experience and give you back more time in your day," Breitfeld said. The FF 91 is designed for comfort, but it is also claimed to have a 0-100kmph acceleration time of under three seconds. The company's most recent press release states that the FF 91 will have an output of 783kW, or 1065PS. The battery will hold 130kWh of charge, and is claimed to be "the world's highest energy density battery". Faraday Future claims an EPA-rated range of 608km. Also, it will be able to charge at "more than 500 miles per hour", which means that you'll get 80 per cent of charge within 60 minutes.
Meanwhile, its founder Jia Yuetling has been appointed as the Chief Product and User Officer (CPUO). "He will oversee AI, product definition, user experience and the overall implementation of the internet eco-system model," said an earlier release from the company. In 2004, Yuetling started one of the first paid video streaming services in China. He started Faraday Future in 2014, and after the unveiling of a concept electric SUV in 2016, the company's resources dwindled.

A recent report quoted court documents which said that Faraday Future only had USD 18 million (Rs 129 crore) in the bank in September last year, while it owed USD 59 million to its suppliers. A bailout of USD 2 billion (Rs 14,000 crore) in August 2018 from a Chinese Holdings Company Evergrande turned sour and was only resolved earlier this year. Jia filed for bankruptcy in the US last month, and has announced that he will start a 'credit fund' to pay off his debts in China.
Carsten Breitfeld worked in BMW for 20 years before he co-founded Byton, an EV startup headquartered in Nanjing, China. He was the group manager of the BMW i8 program. Byton unveiled its first product, an electric SUV, in January 2018, though it is still not in production. Breitfeld left Byton earlier this year, citing intervention from the Chinese government following an investment from First Auto Works, an established marque. Faraday Future announced Breitfeld's 'Global CEO' position on September 4.

Faraday and its CEO seem to have a positive outlook toward their futures. The company is close to putting the FF 91 onto the production line -- most of Evergrande's initial investment went into setting up a production facility in California. However, the response which it will receive for the FF 91 is hazy -- the company has not quoted a price for the car yet, but it clearly has the makings of an expensive electric vehicle. For now, the hopes of the 'global shared intelligent mobility ecosystem company' rest on the shoulders of a car which reportedly caught fire at an employee-only unveiling.
Add Your Comments