2018 Hyundai Creta To Get A Sunroof
Mar 14, 2018
Views : 19385
---
The updated Creta drove past a bus full of auto journos. What happened next..is pretty obvious, actually.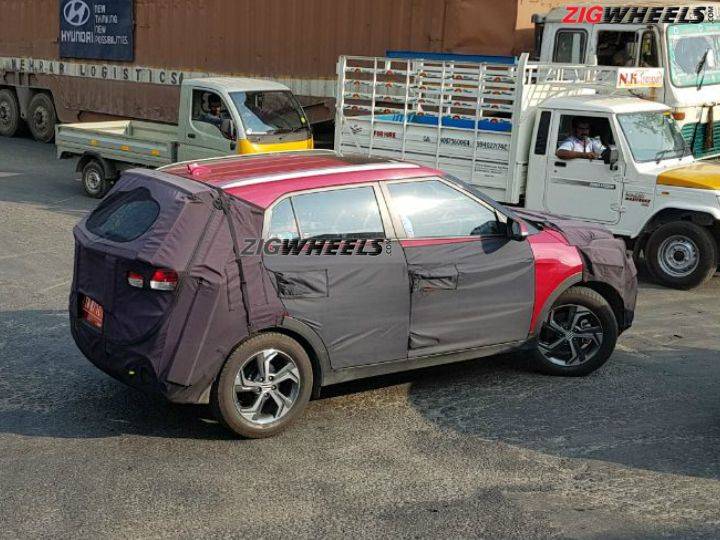 Hyundai's blockbuster compact SUV is due for a facelift - we all know that. A mule of the updated Creta has been doing the rounds of Chennai streets for quite some time now too. This time round, it managed to drive past a bus full of us auto hacks. So, out came the cameras. Here's what we spotted.
As is the case with all facelifts, the Creta doesn't look drastically different. In fact, even with that bulletproof-looking camo - it looks unmistakably Hyundai, and unmistakably Creta. A few updates immediately catch the eye. For instance, the updated 17-inch alloy wheels - they've got a simpler pattern now, and get the trademark 'diamond-cut' finish. The revised tail lamp detailing too can be easily distinguished. The bumpers and the grille too appear to have had a small nip and tuck.
But, what stood out and grabbed a whole lot of attention was the sunroof. Oh yes, the updated Creta is getting one. This isn't too big a surprise considering the cheaper Hyundai Verna sedan gets it. That said, the sunroof might just be the only major addition to the Creta's feature list. As we've seen with the Elite i20, Hyundai likes to play it safe and not tinker around with a tried-and-tested formula.
Now, that means engine options should remain unchanged. The Creta facelift is expected to carry over the 1.4- and 1.6-litre diesel and the 1.6-litre petrol motor. Transmission options are likely to remain unchanged as well with a 6-speed manual and a 6-speed automatic (1.6-litre engines only). Hyundai could retune the engines for an altered power delivery, but specifications should remain identical at 90PS/220Nm (1.4 D), 128PS/260Nm (1.6 D) and 123PS/151Nm (1.6 P).
The mules look like production-spec vehicles, which means the launch isn't too far away. We're going to be ringing Hyundai for a confirmed launch date, but we're going to place our bets on a launch sometime in the next two months. Watch this space for more updates.
Recommended Variant :
Creta 1.6 SX Diesel
Add Your Comments