2012 Bajaj Pulsar: Ten years of the Bajaj Pulsar
---
In the span of past ten years, the Bajaj Pulsar has propelled its maker in the ranks, given the Indian motorcycle industry a shot in the arm and has effectively led the performance motorcycle bandwagon single handedly over the years. Above all, it has brought the joy of motorcycling within the bounds of millions of Indian bikers, young and old alike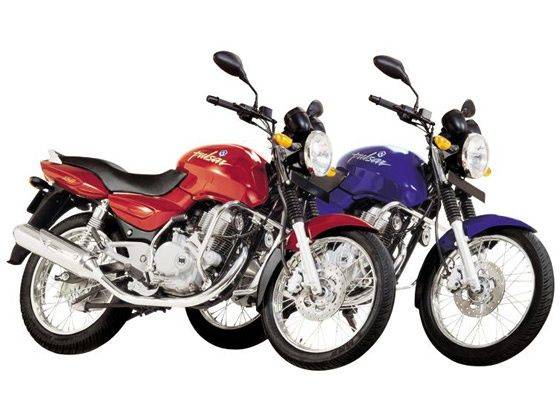 In the widespread class of motorcycles that the world has seen until now, there are very few bikes that can match what the Bajaj Pulsar managed to etch out in a span of past ten years since its inception in November 2001. In fact, the only other motorcycle that comes to mind when talking about market defining (or shall we say redefining?) products happens to be the humble little 50cc Honda Super Cub, which went on to become the best selling motor vehicle in the history books. The time of its introduction was just right when all the others were busy making rather big motorcycles – this simple yet effective and reliable motorcycle from Honda was an apt solution. Similarly in the case of the Pulsar, it came when every motorcycle in the country circled around fuel efficiency, mileage and economy.
While Hero Honda had the CBZ in the 150cc premium segment, it had opened only a tiny slit in the door that led to the world of performance motorcycles. Bajaj Auto's MD, Rajiv Bajaj saw the opportunity and seized it instantly. As the Pulsar burst onto the Indian two-wheeler scene, it kicked the door wide open allowing more and more enthusiasts to experience the thrill that encompasses motorcycling. Everything about the Pulsar oozed speed and performance without really demanding a hefty premium for it. The affordability of a good looking and fun motorcycle meant Bajaj Auto was bang on target with its idea of bringing power to the people than waiting for them to reach out to it at some point in their lives.
Certainly then, it is the Pulsar phenomenon which has single-handedly propelled the premium motorcycle segment in the country over the past decade to a place where today we have manufacturers queuing up to launch their premium products. Back in 2001 when the premium segment commanded barely about 5% of the total market share, it was a huge gamble to enter the segment but it was a calculated risk backed by foresight and vision of Rajiv Bajaj. And the gamble has paid back generously as Bajaj Auto now commands about 45% share in the growing premium segment, with none of the rivals in a sniffing distance of it. And it appears that the situation will not change anytime soon as Bajaj Auto readies to launch a completely new generation of Pulsar models this year.
Go back to our Special Coverage. Also read the First Ride of the new Bajaj Pulsar 200NS here.