Fuel options when choosing a car
May 8, 2012
Views : 23973
---
Diesel vehicles are roughly Rs 1.20 lakh more expensive than their petrol counterparts. So, if a car is sparingly used then the additional amount spent on acquiring a diesel vehicle is not worth it. However, if one cannot afford a diesel vehicle then the option of fitting CNG or LPG kits in petrol cars is a more cost effective solution for economical motoring

With obscene amounts of taxes being levied on petrol across most parts of India, car buyers have gone scrambling for help to cheaper alternative fuels for powering passenger cars. Currently, Compressed Natural Gas (CNG), Liquefied Petroleum Gas (LPG) and Diesel are the most common fuels being used to power passenger cars.
Apart from internal combustion being used to power vehicles, electricity is an option that is constantly being explored. Here in India, we only have Mahindra Reva electric vehicle. Priced between Rs 3.56 lakh and Rs 4.47 lakh (on-road, New Delhi) the two-seater Reva is pricey and unpractical for daily use Also, its meagre driving range of roughly 40km on full charge makes it impractical for use in our uncertain traffic pattern.
Then there are hybrid vehicles which use both an internal combustion engine and an electric motor at different times thereby improving fuel economy. However, hybrid vehicles too are quite expensive to buy, and the batteries are very expensive too and need to be replaced in about five years. The most affordable hybrid vehicle in India is the Toyota Prius available on the market between Rs 31.92 lakh and Rs 34.27 lakh (on-road, New Delhi). The hefty price tag means there are few takers for the Pruis and with a mileage of 13.2kmpl (claimed) in the city the Pruis which runs on petrol is not economical at all. A petrol Maruti Suzuki Swift is more economical than the hybrid Toyota Pruis.
This means that at the end of the day car buyers can only rely on diesel, CNG and LPG to power their cars. The difference in price between a petrol vehicle and its diesel counterpart is roughly Rs 1,20,000, if not more. So, it makes sense to go in for a diesel vehicle only if you cover long enough distances to recover the extra Rs 1,20,000 paid for acquiring a diesel vehicle. To get a deeper insight into the matter read our story on Petrol vs Diesel: And the Economies of Scale.

The high cost of acquiring a diesel vehicle has resulted in people buying petrol vehicles and then installing CNG or LPG kits to run their cars on cheaper alternative fuels. A CNG kit on the aftermarket today is worth Rs 28,000 inclusive of paperwork, CNG kits offered by car manufacturers are on the market for around Rs 55,000. LPG kits on the market are for around Rs 60,000- 65,000.
The running cost per kilometre for CNG cars is Rs 1 per kilometre, LPG cars have running costs of Rs 1.5 per kilometre, while the same car costs Rs 4.67 to run per kilometre on petrol. On the whole modern sequential CNG kits are more reliable than LPG kits. Also, there are more CNG filling stations as compared to LPG filling stations. All of these factors along with higher efficiency of CNG vehicles have made CNG the most widely accepted alternate fuel in the country.
See what our community has to say!
NEW
India's largest automotive community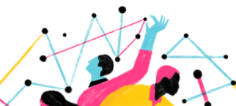 4 Offers Available