KTM 1290 SuperDuke R and SuperDuke RR Review - Definition Of READY TO RACE
May 28, 2022
Views : 7794
---
Boasting of 1:1 power-to-weight ratio, KTM's limited edition beast gets wilder, but is less beastly to handle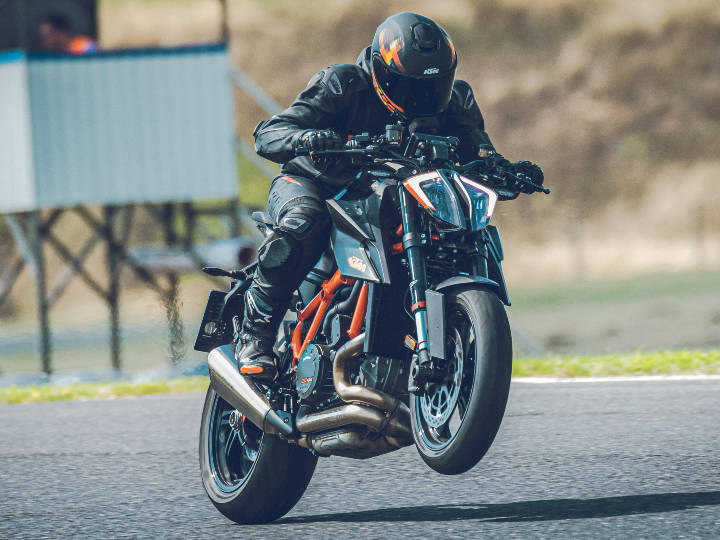 The "R" badge in the orange world of KTM is very significant. It is a badge of honour bestowed upon very few bikes that KTM feels encapsulates the company's motto - "Ready to Race". Hence, it's no surprise that the 1290 SuperDuke R gets this badge. After all, it was born on track where it was refined by ex-MotoGP rider Jeremy McWilliams.
While the 1290 SuperDuke R was already quite a handful, KTM decided to step up the craziness quotient by rolling out 500 limited edition 1290 SuperDuke RRs. Yes, that's two 'R's. This bike was the result of a regular SuperDuke R going through a weight loss program and getting a smattering of exotic materials like exquisite carbon fibre, aluminium and magnesium. So naturally, a test ride entailed not only riding it on the road, but thrashing it around a track as well.
Riding the 1290 SuperDuke RR

It's a shame that KTM rolled out the RR as a limited edition, as a lot of performance bike fans have missed out on something very special. Not only is the RR a big step ahead of the base 1290 Super Duke R, it's also one of the best handling road bikes around. This bike neatly showcased how top-quality suspension, lightweight wheels, sticky tyres, perfect ergonomics and set-up can exponentially improve an already fine handling motorcycle.
Powering this bike is the same 1301cc twin-cylinder engine developing 182 PS and 140 Nm that is on the standard SuperDuke R. The differences however are in the hardware it gets, which makes it more light and crisp than the base SuperDuke, so much that it closely resembles the agility the 890 Duke R offered. The top-spec WP forks are adjustable for preload, rebound and compression damping and the semi-slick Michelin PowerCup 2 rubber digs hard into the tarmac. On top of that, the new wheels are 1.5 kg lighter too and help the RR turn easier. KTM says they could've used even lighter ones, but they were shelved after chief test-rider and former MotoGP racer Jeremy McWilliams noticed they flexed at full lean.

The 1290 SuperDuke RR is lighter to the tune of 9 kg than the base model. KTM claims a 1:1 power-to-weight ratio, a first for the Duke range. This weight reduction regime comes from everywhere on the bike - the RR's Lithium-Ion battery is 2.5 kg lighter than the R's and everything from the front mudguard, brake cooling scoops, ignition lock surround, sculpted fuel tank panels, undertray, tyre hugger and chain guard are carbon fibre. Furthermore, the Akrapovic slip-on with its titanium outer sleeve and carbon fibre end cap helps shave more weight.
The electronics that are an optional extra on the R version are all standard on the RR: nine-stage traction control, adjustable engine maps, switchable anti-wheelie mode, launch control, a bi-directional quickshifter, an adaptive brake light and multiple riding modes to give you more delicate control over traction, wheelies and engine braking.

It was all this extensive weight saving, combined with the use of top-notch hardware and software, which gave immense confidence while throwing the bike into corners. That being said, the bike is also very responsive, which makes it unforgiving to unrefined rider inputs, something I found out the hard way, when my right hand got a little over-eager exiting some high speed corners in the Austrian Alps. The 1290 SuperDuke RR is a handful on the road, and demands high level skill from the rider, it definitely embodies the motto of "Ready to Race". So it's no surprise why it carries the two 'R's in its name.
Riding the 1290 SuperDuke R

Back in 2020, when the Gen3 1290 SuperDuke R was launched, KTM followed a simple recipe of putting together a powerful engine, a capable chassis, a pair of handlebars and a purposeful riding position. The result was an incredible recipe for endless grin-inducing fun. Compared to its racy limited edition sibling, the 1290 SuperDuke R does feel heavier and less agile, but by no means is this beast a slouch.
This bike still comes with the prestigious R badge, and is capable enough of setting serious lap times. Power delivery is comparatively smoother throughout the powerband and in the electronics department, as you might think that on a bike with this much power, you'd have every imaginable safety and intervention system. You'd be right, as it packs MSC (Motorcycle Stability Control) with Cornering and Supermoto mode ABS, three riding modes (Rain, Street and Sport) and multi-stage, lean-angle sensitive Motorcycle Traction Control (MTC) as standard.

For track days or racing, an optional Track Pack adds Track and Performance modes with launch control, a nine-level wheel spin control, and switchable -wheelie control. An additional Tech Pack includes the aforementioned Track Pack, Motor Slip Regulation (MSR) and KTM's excellent bi-directional Quickshifter.
On road the bike felt very comfortable, as the fully adjustable front and rear WP Apex suspension can be quickly changed from commuter comfortable and controlled to track-day ready thanks to damping thumbscrews atop the fork legs and a rear preload adjuster. Touring on this bike was stress free as the motor offered ample low and mid range grunt, and was also forgiving whenever I was a tad bit enthusiastic with my throttle inputs. Brakes feature new Brembo Stylema calipers that inspire bags of confidence that let you rein in all of the bike's power with ease.

On track, of course you could feel the additional weight of the bike, however the Bridgestone Battlax Hypersport S22 tires help with stability and grip well in the corners once they're warmed up. The ergonomics are on point, offering a relaxed but sporty riding position that is comfortable enough for longer rides but allows the rider to attack corners aggressively. Any motorcycle with. Such an exceptional level of sportbike-like performance simply has no right to be this comfortable. And the handlebar, levers, footpegs and shift lever all offer some level of adjustability.
Which One Would I Choose?

As a rider who typically only sees racetracks on TV, the KTM 1290 SuperDuke R would be enough as it makes way more power than I would ever need in the real world. The 1290 SuperDuke RR on the other hand takes things to a whole new level altogether. Considering the skills needed to thoroughly extract the RR's potentia, I would pick the 1290 SuperDuke R over its limited edition sibling. The 1290 SuperDuke R is every bit of a beast the SuperDuke RR is, while offering a certain degree of practicality that's a boon for daily usability.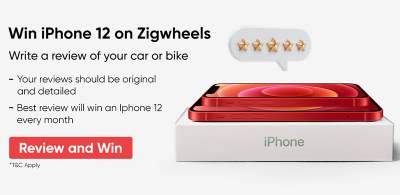 KTM 1290 Super Duke R Alternatives
See what our community has to say!
NEW
India's largest automotive community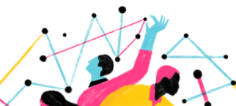 5 Other Things You Might Want To Do