Xiaomi's Qicycle Is Yet Another Foldable e-Bike
by Alpesh
Dec 16, 2019
Views : 13391
---
The electric cycle is based on the Qicycle R1 that was launched in 2016
The Qicycle has a payload of 100kg.
The 5.2Ah battery pack offers a range of 40km.
It comes with LED lights at the front and back, and a small digital console.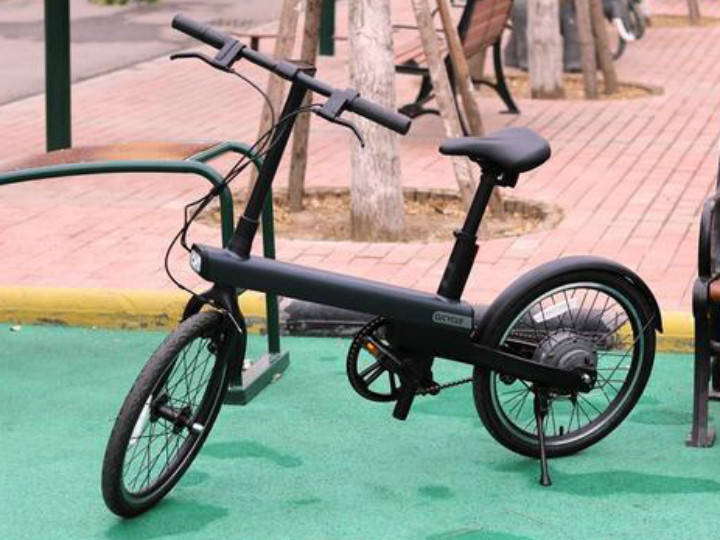 2019 has been a busy year for Xiaomi as it has been churning out one electric bicycle after the other. And after recently adding the Himo H1, the Chinese brand has added yet another small electric foldable bicycle, the Qicycle, to its ever-growing lineup of portable e-bicycles.
Also read: Xiaomi's New Himo C20 e-Bike Can Cover 80km On A Single Charge

Just like other electric bicycles that Xiaomi launched this year, the Qicycle is compact and lightweight, which makes it perfect for urban commutes. Its 5.2Ah lithium-ion battery pack offers a range of around 40km and the rear hub motor helps it achieve a top speed of 25kmph. Xiaomi hasn't revealed the entire spec sheet yet, so we don't know how much power the rear hub motor makes. But considering that it's based on the 2016 Qicycle R1, it's safe to assume that it might be powered by the same 250W motor as its predecessor.

For an electric bicycle of this size, it comes with some really useful features as well. For instance, there's LED lights at front and rear, and a small digital console. It also gets 20-inch wheels.
Also read: The Xiaomi Himo T1 Is An e-Moped You Can Import From China Right Now
If you are planning to buy this quirky little electric bicycle, then you have to shell out more than Rs 30,000. But just like most of the Xiaomi e-bikes, the Qicycle hasn't been launched in India, but you can order it via several e-commerce websites. However, that might attract several taxes to the final price tag.
Add Your Comments
View all comments