World Environment Day: Top 5 Electric Bikes We Would Like To See In India
---
Electrics can be fun to ride... sometimes. These five machines are proof enough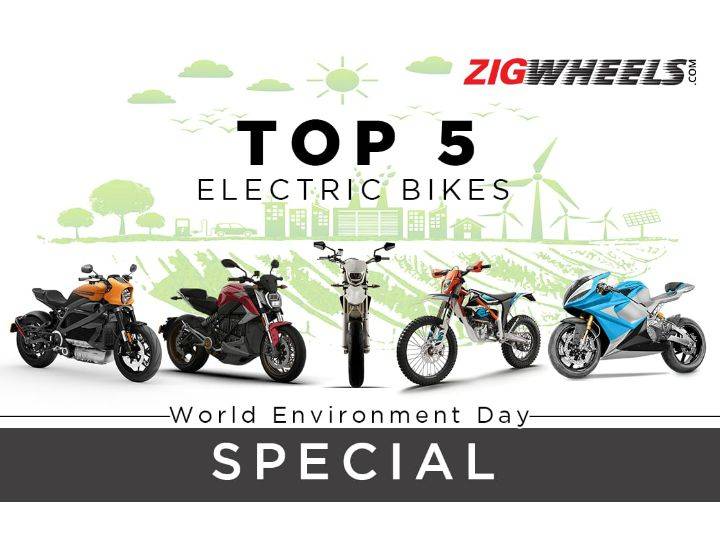 Gone are the days of equating electric two-wheelers to slow, dingy wannabe machines which looked like they're on the verge of falling apart. Nowadays, electric bikes are quality machines that are not slow by any stretch of the imagination. Plus, they promise as great a riding experience as your conventional fossil fuel-powered bikes.
Today, in honour of World Environment Day, let's take a look at five electric bikes that we would love to see in India.

1. Harley-Davidson LiveWire
This might be the most popular option here. It was big news when Harley-Davidson of all motorcycle manufacturers looked to electrics as what cruisers of the future could be with the LiveWire. And judging by the figures released by Harley, it is going to be an electrifying experience. Naught to 100kmph in 3 seconds is unimaginable on a normal Harley but that's very much achievable here thanks to the magic of instant electric torque. It looks like a brute and will definitely go like the wind.

2. KTM Freeride E-XC
KTM and braap go hand in hand. But the Austrian bikemaker too has sought electrification for its dirt-bike series. 42Nm might not sound much but the Freeride E-XC weighs just 111kg! It has all the wherewithals for a zippy trail bike, with enough drive to kick up dirt. The best part about it is that it is road-legal. That means no loading it up in a van to get to the trail, which saves you the cost of a van.

3. Zero SR/F
This year's Pikes Peak Hill Climb racing event is going to have a special participant as California-based Zero Motorcycles will be entering its flagship product, the SR/F. With nearly 190Nm available from the get go, the SR/F has a claimed top speed in excess of 200kmph. Top speed is just not going to cut it in order to beat the likes of the Ducati Multistrada 1260 and KTM 1290 Super Duke, though; it needs to have a sound dynamic setup. Which it does as it gets a Showa Big Piston Separate Function fork and a Showa piggy-back reservoir monoshock, both with full adjustability. Top-spec braking components from J-Juan as well as grippy Pirelli Diablo Rosso III rubber are also found on the bike. Can they replicate what Volkswagen did at the same event with it Project ID electric racer? Only time will tell.

4. Lightning SF-218
As the name suggests, Lightning is all about going fast. It is a race-spec motorcycle which is road-legal. The model name gives away its top speed as the Lightning became the world's fastest electric motorcycle at the Bonneville Salt Flats in 2013 by clocking 218mph (350.8kmph). It gets race-spec suspension and brakes to harness the blitzing pace the machine is capable of.

5. Alta Redshift SM
If you want a hooligan then supermotos are perfect companions as Alta Motors has built its own Redshift SM for hooning only. Again, it is not a very powerful motorcycle or boasts of some crazy performance figures. But again, this is a light motorcycle, tipping the scales at just under 130 kilos! It can pull off those crazy stunts that supermoto nutters love effortlessly.
Harley Davidson LiveWire Video Review
Add Your Comments