The Ferrari SP38 'Deborah' Is One Guy's Dream Come True
---
One lucky 'dedicated' Ferrari customer has combined all his favourite car designs and somehow (we know how, wink wink!) convinced Ferrari to make it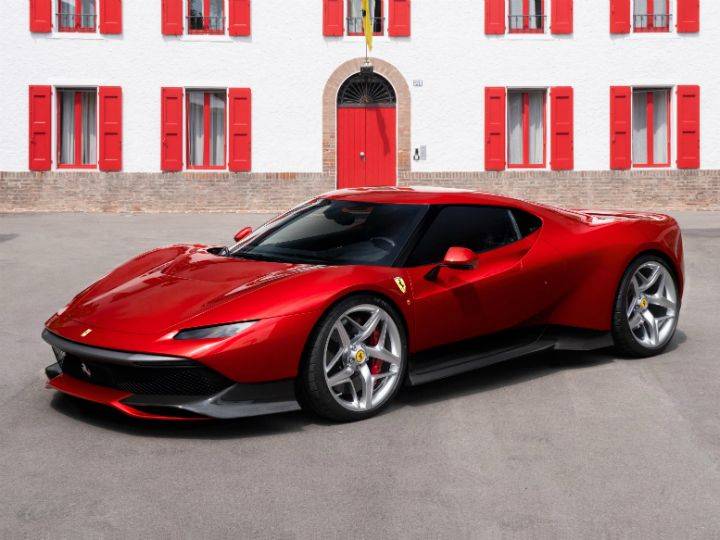 This sportscar adorning a Ferrari Red paint job is indeed a Ferrari. It does not look like any modern Ferrari because it is a one-off model which has cost one ardent Ferrari fanatic lots of money.
Meet the Ferrari SP38, spawned by the company's One-Off programme. It is based on a 488 GTB says Ferrari - can you tell? Ferrari claims the SP38 takes inspiration from legendary cars such as the Ferrari F40 and the Ferrari 308 GTB. Look around the car and you may see even more design inspirations: the Lancia Stratos (cabin, windshield), Ferrari FXX (headlights), and many Lamborghinis (the engine cover).

Like the exterior, the interior has been tailor-made too, but no official photographs of the same have been revealed till now. You can check out the video below to check out the details though. The car has been unveiled publicly at the Concorso d'Eleganza Villa d'Este. The SP38 has been designed as a racecar for the road - the unnamed owner is an avid racer and, according to Ferrari, took 'Deborah' (that's what the car is nicknamed) out for a few laps around the Fiorano test track soon after taking delivery.
The Ferrari 488 GTB chassis and running gear have not been modified for the SP38. The 3.9-litre, twin-turbocharged V8 develops 670PS of maximum power at 8,000rpm and 760Nm of peak torque at 3,000rpm.
Here's what Ferrari has to say about the design of the SP38:
Press Release

"Compared to the 488 chassis, the visual mass of SP38 appears concentrated over the rear wheels as the wedge design sharply stretches towards the front. In plan view, the strongly tapered nose expands towards muscular wheel arches, giving the car potency and agility. Specific inset headlights were designed to be as thin as possible, with the mandatory DRL (daytime running lights) units relocated to add character and functionality to a slim bumper lip reminiscent of the 308 GTB. On the side, the defining air scoop of the 488 GTB is completely concealed where the sheet metal folds in on itself from the low beltline on the door and into the rear wheel arch and three-quarter light.

The effect is dramatic, as it reinforces the importance of the rear volume while, at the same time, maintaining the air flow to the intercoolers at the base of the side window. The dynamic styling continues over the engine cover, which sheds its rear glass and is treated as a flip-up assembly in carbon fibre with shutlines slashing the flanks in a gesture directly reminiscent of the F40's. Three transversal slats slash across the engine cover to evacuate engine heat, and the smooth integration of a substantial rear spoiler is a hint at the famous rear wing of the F40. The trailing edge of the spoiler links seamlessly with the wing and with the aerodynamic diffuser at the bottom, to create a suggestive frame surrounding the tail volume."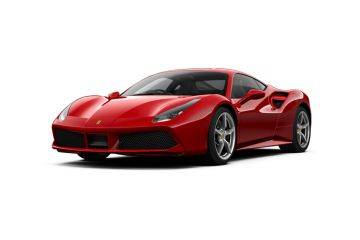 Rs. 4.40 crore Onwards
Ex-showroom, Delhi
View December Offers
View On Road Price