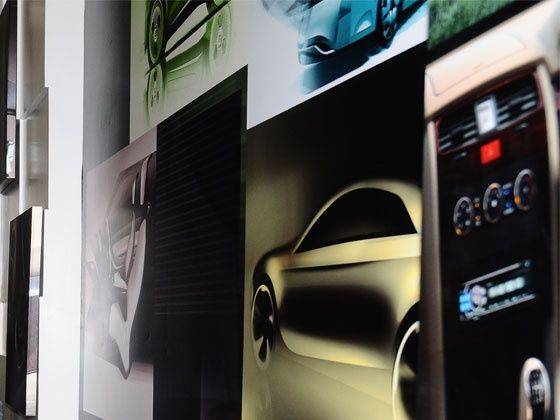 In a bid to appeal to the youth and connect with them further, Tata Motors has inaugurated a state-of-the-art showroom in South Delhi.
The new high-tech showroom is equipped with a 'Studio Corner' that has Wi-Fi-enabled high resolution screens on the walls, which are controlled via tablet PCs.
Customers can customise Tata vehicles of their choice to their tastes in the studio corner to see what their vehicle will look like. A wide range of vehicle accessories and lifestyle merchandise, too, will be available for customers to choose from.
This is the second showroom of its kind from Tata with the first one being inaugurated in Mumbai on January 2, 2012. Along with the virtual customisation area, the contemporary showroom will display a range of Tata passenger vehicles.
The new showroom also has a 'Heritage Wall' displaying all the milestones achieved by the company and a 'Hero Wall' which showcases the latest offerings from the company and gives a glimpse into the future.
"I am sure that this vibrant, state of the art showroom will greatly enhance the buying experience around the Tata brands. Customer expectations are increasingly in line with global market trends. This world-class showroom in South Delhi is opportune to leverage smart technology for a never before exclusive customer experience. This initiative in our national capital region heralds a slew of customer centric initiatives that we will unveil over the next 12-18 months. We are committed to anticipating and providing the best vehicles and experiences that excite our customers globally," said Ranjit Yadav, President, Passenger Vehicle Business Unit, Tata Motors.
Tata has also recently launched the new Vista D90 range which comes loaded with features and styling tweaks to appeal to the young car buyer. Also Read: Tata Vista D90 launched at Rs 5.99 lakh