Tata Debuts H2X Concept: Will Slot Below The Nexon
---
Unveiled at 2019 Geneva Motor Show, it looks like a shrunken H5X and that's a good thing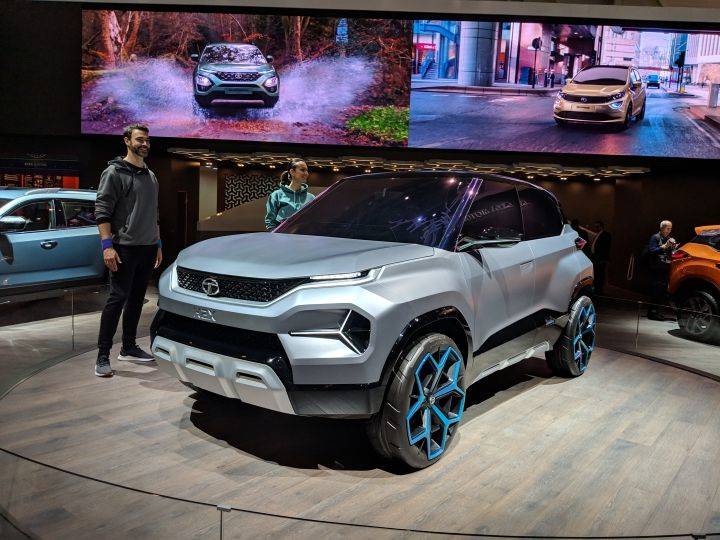 Based on the AlfaARC platform as the Altroz.
Will be the first SUV on the said platform.
Will be a micro-SUV, positioned below the Nexon.
No powertrain details revealed as of now.
Tata Motors' 21st outing at the Geneva Motor Show has to be its most explosive. The Indian carmaker has chosen one of the world's most revered motor shows to showcase not one or two, but four new models. It debuted the much anticipated production version of the 45X hatchback called the Altroz and the seven-seat Harrier, christened the Buzzard. But the show stopper of the proceedings was the new H2X concept.
The H2X concept is based on the same AlfaARC platform that also underpins the Altroz hatchback. It will spawn a micro SUV that will be considerably smaller than the Altroz and will slot in below the Nexon. The concept is in tune with Tata's philosophy of being disruptive and placing its products between segments. The design follows company's Impact 2.0 design philosophy and features elements like Tata's signature Humanity line, a floating roof and a front fascia reminiscent of the H5X concept.
As for the cabin, it is equally, if not more striking than the exterior. For starters, it houses not one but two 10.2-inch screens for the instrument display and infotainment system. It also sports a two-pedal setup indicating a powertrain with an automatic gearbox or at least an AMT.
But the biggest draw is the fixed glass roof which will definitely have one hell of a view. But since it's a concept none of it will survive the logic panel would it? We are not so sure because Pratap Bose, chief designer, Tata Motors has said that the company intends to bring these features to the segment. So we might not get the two massive screens but the glass roof could make the cut.
No official powertrain specs have been released yet, but according to Tata, it will offer class leading space and functionality on the inside, coupled with a dynamic exterior. In addition, along with the platform it will share 50 per cent of its components with the Altroz while another 20 per cent will be modified. This indicated that it should be a value for money proposition.
As for the powertrains, if we had to guess, it will likely feature the same 1.2-litre petrol and 1.05-litre diesel engines from the Tiago, though they could feature different states of tune. Lastly, the H2X will be showcased in its production form at the Auto Expo 2020.
Add Your Comments