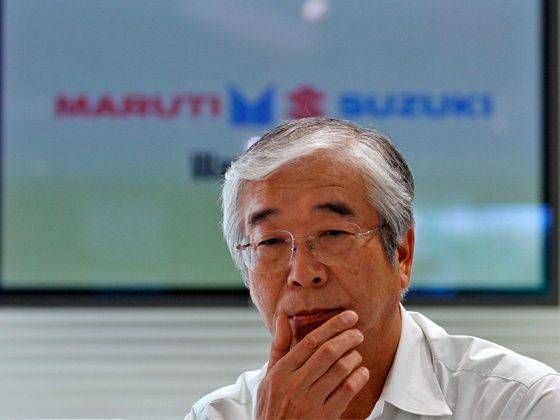 At a recent media event, Maruti Suzuki's outgoing MD and CEO, Shinzo Nakanishi, spoke about the opportunities that can be exploited by the company in the Indian market.
"The SUVs and multi-purpose vehicles segment has been growing very fast in India but we are not growing there. We need to have a stronger presence there. Having just the Ertiga is not enough." said Nakanishi in an interaction to PTI.
The Indian automobile market is experiencing a slowdown that has impacted nearly every mass market car manufacturer. Passenger car sales have dipped between the April and February period by 4.64 per cent to 17,14,796 units as compared to 17,98,155 on a Year-on-Year basis.
The only segment that has experienced a growth in these tough times and a significant one at that is the Utility Vehicle segment, which has recorded a staggering 54.46 per cent growth on a Year-on-Year basis during the April to February period.
Nakanishi has not dwelved on which UVs/SUVs can be brought here but the XA Alpha showcased at the 2012 Auto Expo may well be the answer to challenges from Renault Duster and the upcoming Ford EcoSport.
Another issue Nakanishi pointed out was about Maruti Suzuki's efforts to increase localisation levels to further bring down the costs of its vehicles.
Nakanishi stated the current slowdown of the Indian automobile market is temporary and that India will become one of the largest automobile markets in the world.
Also read: Mini SUVs for India?