#StayAtHome With Jehan Daruvala
---
India's F1 hopeful and Red Bull junior driver is prepping for the upcoming Formula 2 season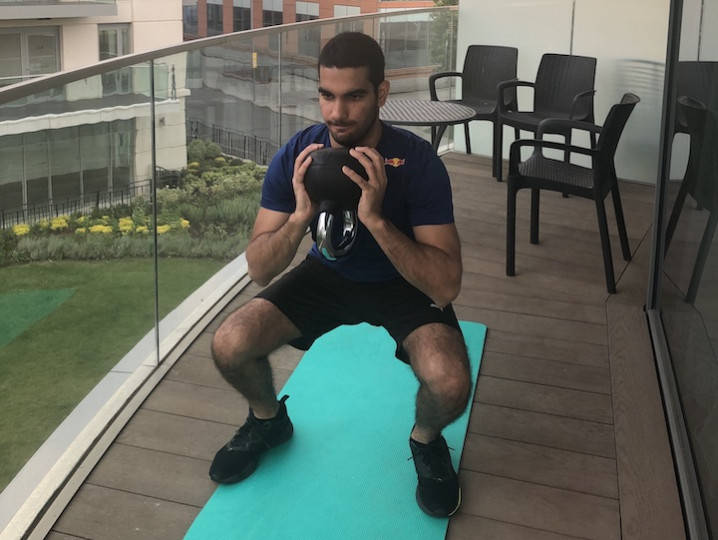 Among the many things that were thrown in doubt after the novel coronavirus pandemic was whether there would be any motorsport at all in 2020. Now that F1 has announced a plan to start its season on July 5, Formula 2 - it's official feeder series - will be targeting around ten rounds as well.
The announcement was a lifeline to Jehan Daruvala, India's best shot of having a representative on the F1 grid in the near future. The 21-year-old Mumbai native is now a part of Red Bull Racing's junior program and will be racing for Carlin in the FIA Formula 2 Championship.

Life under lockdown:
For the last two months I was at home in Mumbai, spending time with my family and also keeping myself active and fit. I was working on everything I needed for being up there in the driving department and also worked on my cardiovascular health.

I flew into the UK last week as my season will be starting next month and I have come here to prepare for it.
The coronavirus has had a huge and sad impact out here as well, and therefore I am staying at home as much as possible. I wake up pretty late and usually start with lunch as my first meal of the day. After that I put in some time on the simulator and then begin with my workout.

Under the circumstances, I have to make do with whatever equipment I have with me. I have a kettlebell, a mat and resistance bands. However, the most important thing that I use at the moment is my neck harness.

We racers have to take on a lot of G Forces and the neck is the most vulnerable. Speeds will be higher now that I have moved into Formula 2. The challenge is also that the neck's muscles are amongst the most difficult and time consuming to build up.
So this is a focus area for me. I do a lot of neck exercises using my neck harness and resistance bands.
I have to also focus on eating healthy as much as possible. A bit of time goes in cooking for myself, which I quite enjoy. I also have to take care of household chores when required. No outside help is allowed here, so I have to do everything on my own.
I again put in some more time on the simulator. I also watch a few shows and spend some time chatting with family and friends.

Add Your Comments