Norton, Motoroyale Working On Small Capacity Motorcycle
---
The upcoming bike will likely be powered by a 250-500cc engine
The upcoming bike will be a product of a tie-up between Motoroyale and Norton Motorcycles that was signed in 2017.
Motoroyale plans to produce the motor at a lower cost than Chinese manufacturers while keeping the quality intact.
The Pune-based company also wants to tap into electric mobility.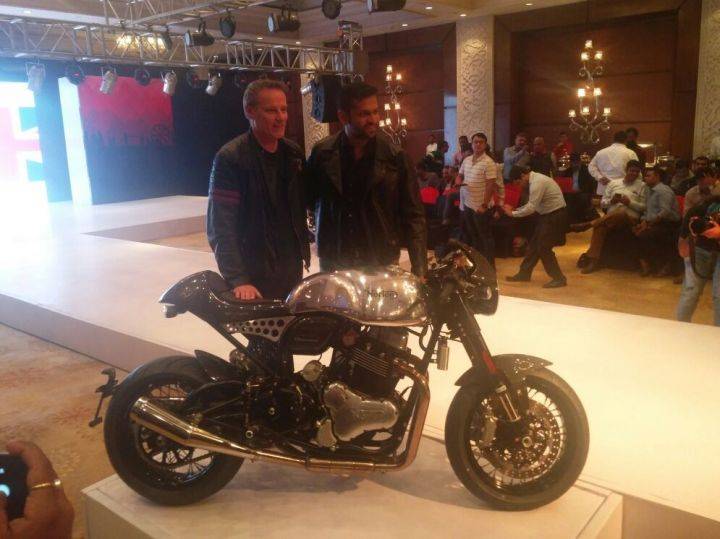 Norton and Motoroyale are likely to be working alongside each other to produce a small capacity motorcycle in the 250-500cc range for the domestic two-wheeler market. It will be designed by the Brits and manufactured at Motoroyale's facilities in Maharashtra, said Ajinkya Firodia, the Managing Director of Motoroyale and Kinetic Engineering, in an interview with TOI.
When the two first struck up a deal for the joint venture, Norton and Motoroyale were looking to make a 650cc parallel-twin powered motorcycle as their first jointly produced offering in India. It now seems that the two are working on smaller capacity bike to begin with. The reason for the two not producing the 650 together is because Norton sold its engine design to Chinese company, Zongshen, for mass production purposes.
In the interview, Firodia has stated that the new motor will be up to global standards and can be exported later on. The important takeaway from the interview was that Firodia has claimed that the company will be able to make the engine at a much lower cost than what it would take to make it in China while meeting global quality standards.

"We will make this motorcycle in 1-2 years which will be in the 250-500 cc range, but will be priced between Rs 2-3 lakh. While Motoroyale has an entire bouquet of brands, the first brand that will be preferred for this collaboration is Norton Motorcycles, because we have a 51:49 JV which was created with a vision like this. We will develop a new bike and localise as we go ahead," said Firodia in the interview.
Although he delved more on three-wheeler operations, he did mention that Kinetic Engineering would also be looking at electrification. Given that electric vehicles are the future, the company is looking to invest in manufacturing capabilities to make components for electric products. This would help them cater to a wide variety of audiences as the electric boom has begun in India.
Add Your Comments