Miller Time At Ducati MotoGP Team
---
Pieces in the premier class rider market continue to move around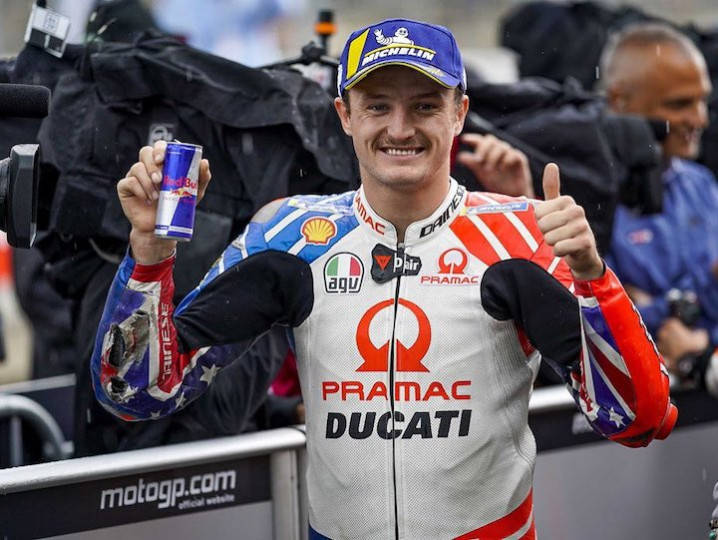 With the novel coronavirus pandemic forcing motorsport to take a pause, it seems as MotoGP wants to get its 'silly season' over and done with before the season starts on July 19. Jack Miller's move to Ducati's factory team from satellite team Pramac Racing was the big 'official' news coming out of MotoGP's premier class.
Valentino Rossi made bigger waves by indicating he would be around on the grid beyond this season despite the factory Yamaha seats being taken by Maverick Vinales and Fabio Quartararo. Still, the confirmation of Miller replacing Danillo Petrucci will get people talking.

Danilo and Ducati
Especially as Petrucci and Andrea Iannone - who is appealing against a doping ban - are two big pieces left in the 2021 rider jigsaw puzzle. Should Iannone's dope ban be upheld, his seat at Aprillia will be free for Petrucci to fill. However, if Iannone succeeds in staying in MotoGP, then Petrucci will likely head to the World Superbike Championship to ride for Ducati.

There was initial speculation that Petrucci may head to KTM, but the Austrian manufacturer generally likes to promote talent from within its own program.
Petrucci has also spoken of a desire to ride at the Dakar Rally someday. Soon to be 30, it still seems unlikely that we will see the likeable Italian out of road racing in the near future. The man replacing him, just 25 years old, is likely to hang around for a while too.
Rising from down under
'Jackass,' as the Australian was nicknamed, has come a long way since a 'freak' win in the 2016 MotoGP season.

That year was the first season since Michelin became a control tyre supplier for MotoGP and when the introduction of standard electronics levelled the playing field a fair bit. Miller was one of nine different riders to win a race that year.
But the Aussie's win was often put down as a fluke on account of the heavy rain that hit Assen during the Dutch TT. The race was red flagged just after half distance and then restarted with the track still pretty wet from continuous rainfall.

The fact that Miller was astride a Honda, just like Marquez who he overtook to win, and Valentino Rossi crashed out showed that maybe he was not just there to make up the numbers.
It was the only time that year that Miller even made it to the podium, leaving little hint of what was to come later.
More than a fluke
After improving on his 2016 season standing of 18, Miller finished 11th in the rider's championship in 2017. For 2018, Miller moved to Pramac Racing and switched manufacturers to Ducati and continued to race consistently. Despite the cancellation of a round, Miller improved upon his points tally and then really came into his own in 2019.
Despite the fact that former teammate Petrucci was now at the factory Ducati team, Miller almost equalled Petrucci's points tally by the end of the season. Apart from a run of three consecutive podium finishes - two third places sandwiching a win - Petrucci's results seemed lacklustre. Probably because Miller scored five podiums in the season and also a fastest lap at Mugello.

Ducati Corse's sporting director Paolo Ciabatti believes Miller has it in him to become a top rider in MotoGP, just like compatriot and former two-time premier class champion Casey Stoner. It is easy to get nostalgic in racing and believe that Miller could match Stoner's heroics. Particularly when you have opposition as strong as the likes of Marquez (now two of them), Vinales, Quartararo, Rossi and Dovizioso still on the grid.
Life in MotoGP is not easy for riders outside of Spain and Italy these days, but hopefully we can see Miller buck that trend a bit in 2021.
Add Your Comments