Maruti Suzuki To Restart Production At Its Manesar Plant From May 12
---
Maruti Suzuki will also be opening up its dealerships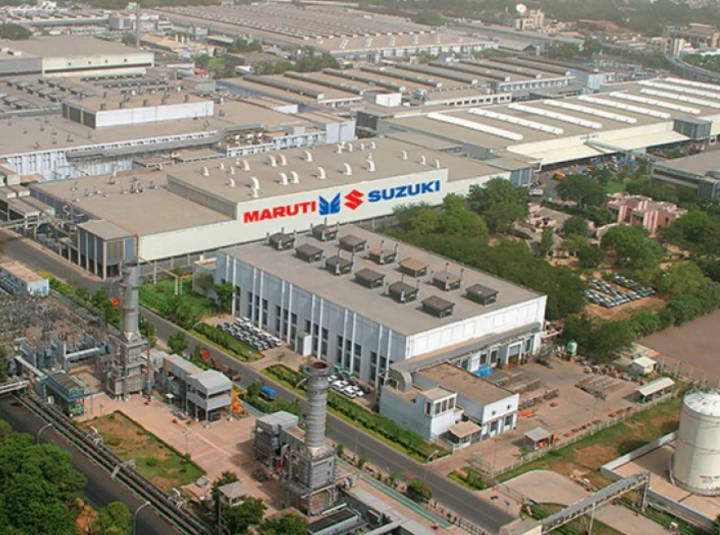 The carmaker made the announcement to resume production on the Bombay Stock Exchange.
It has implemented new safety norms for its dealerships.
Dealerships will have to ensure complete sanitization not just of the workplace but also vehicles.
Maruti Suzuki will restart production at its Manesar plant from May 12. The carmaker made this announcement on the Bombay Stock Exchange. As per the announcement, all activities will be resumed with supervision and in strict agreement with the government's regulations.
This is indeed pleasant news that the facility is opening its gates after it was shut a month ago. This decision will obviously be followed by the Haryana state government's clearance to resume operations. This comes as a relief as India, the fifth largest automotive market, witnessed zero sales due to the nationwide lockdown that commenced from March 25. Not even one car was sold in India in April, despite a handful of carmakers switching to digital platforms and online services.

Another positive news for the industry is that Maruti Suzuki is also reopening dealerships in the safest way possible once the lockdown ends. It has put in place several guidelines and norms under a standard operating procedure (SoP) to ensure hygiene and sanitization at the workplace. Most of the processes from the customer's end have been shifted to a digital platform to reduce human interaction. Available on both ARENA and NEXA websites, customers can choose the car they want and personalize it by choosing the colour and the accessories. Other processes such as document submission and booking a test drive will also be done on these websites.

The dealership will ensure complete sanitization of the workplace and the vehicle for test drives. Social distancing norms will be followed during the test drive: one person will be allowed to drive the vehicle and the relationship manager will sit in the back row. Newly purchased vehicles will be completely sterilized and delivered at the customer's doorstep.

In the dealership, strict protocols have been set in place. A manual with regard to do's and don'ts has been circulated to every employee. The staff will also have to work with a wellness app which works in tandem with the Aarogya Setu app. Employees will only be allowed to work once they have reported good health for 14 straight days. The staff has also undergone training in ensuring safety and hygiene. Implementation of staggered lunch breaks, regular thermal scanning, constant use of sanitizers and face masks will be done.
Maruti Suzuki has announced these aforementioned protocols and their implementation once the lockdown is lifted and dealerships reopen. The current lockdown set in place on 25th March to fight the ongoing coronavirus pandemic is scheduled to be lifted on 17th May after seeing two extensions.
Add Your Comments