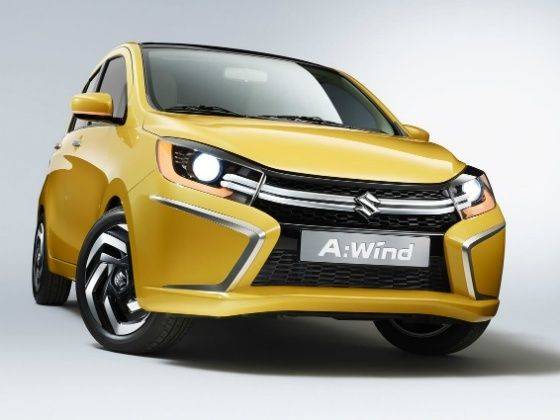 Maruti will debut an Automated Manual Transmission in its latest small car, rumoured to be called Celerio, in India next month. It will be the first time for such gearboxes to be used in cars in India and being a pioneer in the car industry with this new gearbox, Maruti expects it to change the face of urban motoring calling it a 'revolution'.
The gearbox has been christened 'EZ Drive' pronounced as Easy drive. The AMT uses manual shift patterns at the gear lever but without the physical input for the clutch. By automating the clutching mechanism but leaving the gear shifting mechanism to the driver, the gearbox becomes cheaper to manufacture and as a result should find more takers. By relieving the driver from engaging and disengaging the clutch, the stress of driving through stop-start traffic is also reduced considerably.
Reports in the media reveal that the gearbox will be imported at first but it will soon be localised. An ET report says - Industry experts familiar with the matter said that YL7 is expected to have the tried and-tested 1.0 litre K-Series engine (also used on the A-Star, WagonR and Alto K10) that delivers a claimed fuel-efficiency of around 20.2 kmpl. "The new technology will allow Maruti to make the drive much more comfortable without any drop in mileage and maintain its tag as the most fuel efficient small carmaker," an analyst tracking the auto industry said. In the technical tests conducted by the company, the AMT for mass-production vehicles delivers a 5 per cent higher fuel economy than automatic transmission for the same models along with some emission gains.