Mahindra To Launch Two New Electric Vehicles In 2016
---
After the e2o and the e-Verito, Mahindra is gearing up to present two new offerings in the EV (electric vehicles) segment by the end of 2016.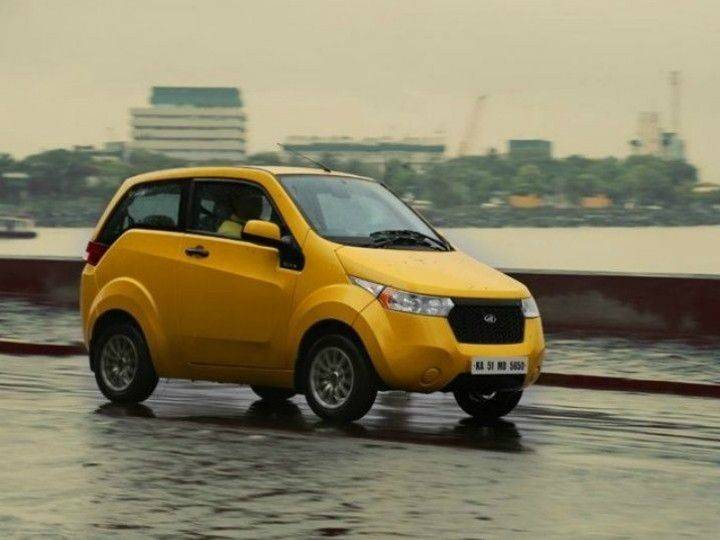 India is home to a huge automotive market, but it's only Mahindra that is focusing on an all-electric, zero-emission car. The e2o was launched in India soon after Mahindra bought a major stake in the electric car manufacturers, Reva, back in 2010. Recently, Mahindra also launched the e-Verito to strengthen its zero emissions line-up. Now, an official from the company has said that Mahindra will launch two new EVs by the end of 2016.
Pawan Sachdeva, Mahindra-Reva's senior general manager, was part of the second National Workshop & Exhibition on FAME India. He shared that M&M sees a huge opportunity in the EV space, and that the all-electric automotive market is still in an embryonic state in India. "India needs to look at incentives for electric and hybrids again. In China, almost half of the cost of the green vehicle was incentivised. Even though it need not be that high here, but it certainly has to be higher than what it is," he said.

Last year only 753 all-electric vehicles were sold in India, in contrast to 1,76,627 units in China and 1,15,262 units in the USA, as per media reports. Mahindra wants to grab this opportunity and build its reputation as a zero-emissions carmaker before any of the other automotive manufacturers take the lead. Mr Sachdeva also emphasised that the two upcoming models will give buyers more options in the EVs segment.
With zero-emissions, EVs make a strong case for an environmentally friendly way of commuting. However there are a lot of challenges to meet the requirements of such a transportation set-up. There are three major obstacles that an all-electric car faces in our country – the price, maximum distance it can cover on full charge of batteries, and lack of charging infrastructure. To address these issues, automotive companies are working hard to make the batteries last longer, to increase the maximum distance range, and for the cars to be a lot more reliable. They are also working with the government to set up a battery-charging network and proposing viable administration for a leaner tax structure for both the automaker and the end customer.
See what our community has to say!
NEW
India's largest automotive community