Is This The 5-door Maruti Suzuki Jimny That We've All Been Waiting For
May 8, 2020
Views : 17855
---
Maruti Suzuki is likely to offer a 5-door version of the Jimny in India by 2021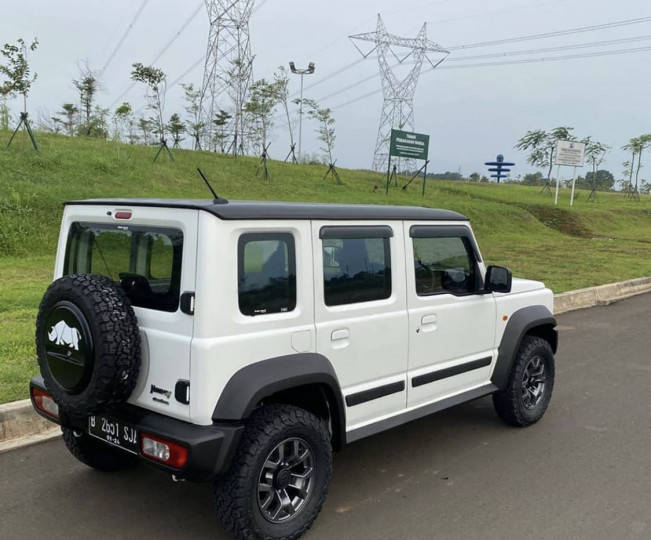 The India-spec 5-door Jimny could be powered by Maruti's 1.5-litre K15 petrol engine.
It is likely to be offered with the choice of a 5-speed manual or a 4-speed automatic.
Although a niche offering, the Jimny will compete with the upcoming Mahindra Thar.
No other car in recent times has garnered as much attention as the Maruti Suzuki Jimny. It is a cute little 4x4 SUV with a strong lineage and solid underpinnings. The cult fanbase of the original three-door Gypsy is also another contributing factor for this affection. The short wheelbase three-door attire of the Jimny is what makes it capable and special at the same time. Unfortunately, Maruti Suzuki is unlikely to launch this version in India. Instead, it could give us a five-door version with a longer wheelbase to ferry the entire family.

The Jimny was conceived as a three-door SUV and Suzuki has never made a 5-door version of it before. That means India could be the first market to feature a 5-door Jimny. This also leaves us in the dark as we don't know what a 5-door version of the cutesy SUV will look like. Until now. Well, thanks to two rendered images from the interweb, we now have a fair idea of what it could look like.
Right away, we would like to inform you that we are not fans of the 5-door Jimny. Honestly, the USP of the SUV lies in its compact dimensions which also helps when the going gets tough. But it's better than nothing, right? If Maruti Suzuki offers the 5-door with more or less the same capabilities of the original Jimny, we might be able to live with it. Fingers crossed.

Meanwhile, Shropshire Quads, a company based in the UK, has been converting lightly used previous-gen Jimnys to pickup trucks. The finished product looks nice as the overall pickup theme works well with the old-school charm of the Jimny. Did you know? Suzuki showcased a pickup version of the Jimny called the Sierra pickup at the 2019 Tokyo Auto Salon.

Nevertheless, the wait for the Jimny is going to be a long one as the SUV is only expected to arrive here by 2021. Under the hood will most likely be a 1.5-litre petrol engine good enough for 102PS and 130Nm through a 5-speed manual or a 4-speed automatic. Although details are under wraps, we do hope Maruti Suzuki does not delete the standout features from the 3-door version.
Everything you need to know about the Jimny can be found here. Although the 5-door is what's destined for India, we do hope Maruti Suzuki will also offer the 3-door version for hardcore enthusiasts out there. Come on, we've been waiting for an eternity now, we deserve the 3-door Jimny! *Starts a petition in Change.org*
Maruti Jimny Video Review
Add Your Comments