I Wish I Could Rally A Jaguar F-Type, Said No One Ever
---
Jaguar thinks otherwise; makes two convertible rally cars to pay homage to the 1948 XK 120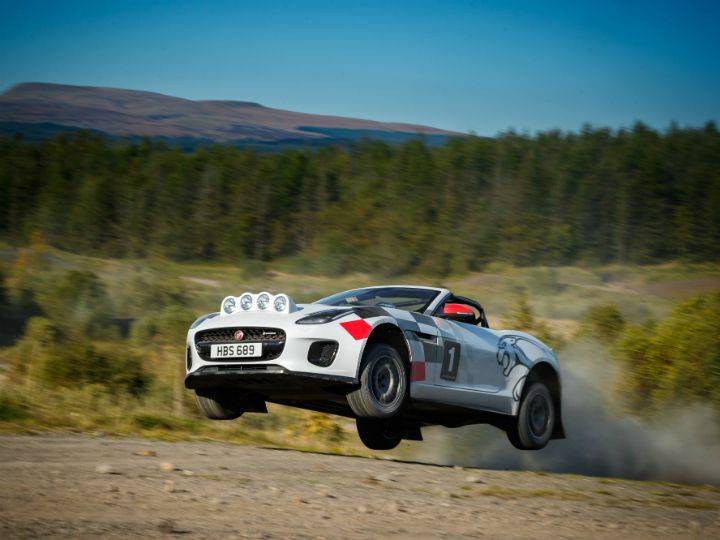 Two Jaguar F-Type Rally Cars have been handbuilt by the company to commemorate the 70th-anniversary of the XK 120.
1948 XK 120 successfully won the prestigious Alpine Rally twice
Rally cars are powered by the same engine that powers the 'base' F-Type P300 - a 2.0-litre, 4-cylinder turbo-petrol motor developing 300PS and 400Nm
The F-Type Rally cars get FIA-spec modifications to make it rally-worthy, including a tacky light pod

We've had withdrawal symptoms after spending some considerable time with the 'base' Jaguar F-Type P300. It may not be powered by a fire-breathing V8 or the slightly less crazy V6, but if you wanted to live with an F-Type every day - the P300 is the one you should go for. Now, the want for an F-Type has been rekindled thanks to Jaguar releasing photos and details of a drop-top rally spec variant!

Jaguar's Design and Engineering division has modified an F-Type P300 convertible into an FIA-spec rally fighter. Why? To celebrate the company's 70-year-old heritage of making sports cars, and in this particular case, celebrating the legacy of the 1948 XK 120.

The XK 120 has the distinction of not only being a very good rally car, winning the prestigious Alpine Rally twice, but it is also the first one do so without being penalised even once - which, if you are a rally enthusiast would know, is quite an achievement.
Jaguar has made two bespoke rally cars based on the F-Type Cabriolet Chequered Flag Limited Edition but with FIA-spec rally parts.

The most obvious change, if you look at it from the front, is the light pod that houses four rally spec lamps on the bonnet. These may be more about function, but seem the weakest link in the overall design.

The F-Type Rally car can be had with either shiny-black road-spec alloys or rally-spec rims with rally tyres and large mudflaps.

A roll-cage and FIA-approved set of bucket seats with six-point race-harnesses had to be added for safety.

The interior, though, is not as spartan as a rally car, this is still a luxurious F-Type.

The door pads with the large jumping Jaguar logos are a nice touch, these are also ballistically tough enough to handle the rigours of a rally stage.

The mandatory and utilitarian fire-extinguisher switch, battery kill, engine activate and spotlight switches stand out among the more road-car like buttons on the centre console.

But it's what Jaguar have done under the gorgeous body which makes the F-Type Rally a real dirt machine.
Competition-spec tougher dampers along with softer springs give the F-Type rally better traction and more compliance on rough terrain. Three-way adjustable dampers give engineers the ability to tune it for varying road and weather conditions.

The brakes have been uprated to grooved discs with four-piston callipers, front and rear.
A limited-slip differential improves how the 2.0-litre, 4-cylinder, turbocharged 'Ingenium' petrol engine puts down the power to the ground, despite the F-Type being a rear-wheel drive sportscar.

There's a humongous hydraulic handbrake just beside the driver's left leg to help get around tight hairpin bends with ease.
As you can see in the photos, Jaguar did put the cars through their paces on a gravel rally track. And from what we can see, the F-Type likes being off-road as much as it likes making 11s on the tarmac.

However, don't expect it to be offered at your nearest Jaguar dealership anytime soon. Unless you can convince SVR or Jaguar Design and Engineering division to make an exception for you with a substantial amount of money, that is.
Add Your Comments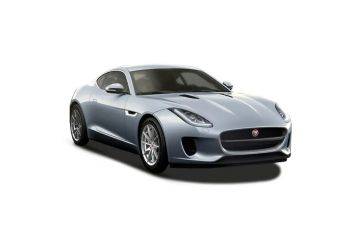 Rs. 90.93 lakh Onwards
Ex-showroom, Delhi
Contact Dealer
View On Road Price