Hennessey Is Back In The Game At 300mph!
---
The thrill of speed is no small drug. And when served with the tag of "fastest on the planet", things not only become serious, but intense.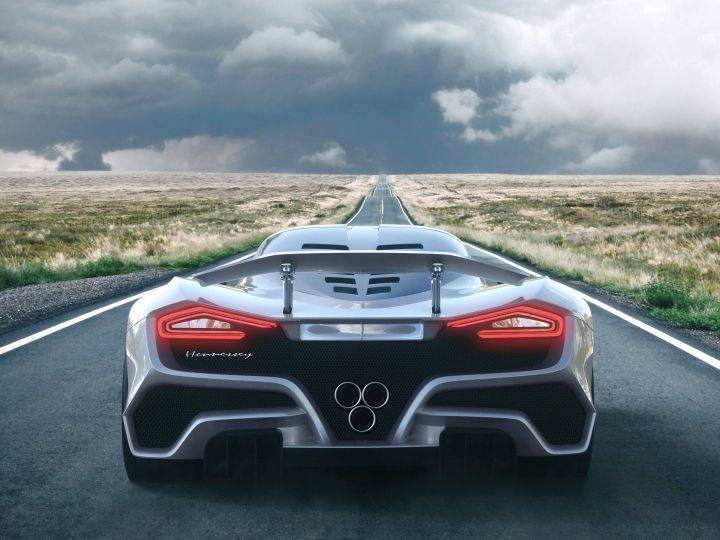 Quick history lesson: Back in 2014, Hennessey made the Venom GT touch 435.31kmph, making it the fastest production car on the planet, beating the Bugatti Veyron SS by 4.238kmph. But they never got to keep the title as it was a unidirectional run which does not qualify according to the Guinness World Records (there were a few other reasons too). Now, both the manufacturers have new cars fighting for the same title, and with the Bugatti Chiron already in the market, Hennessey wants to seal this argument with the all-new Venom F5.

In a set of new images, Hennessey seems to be hinting towards a top speed of a massive 300mph (482.8kmph) for their new hypercar. An image of what seems to be the production model of the Venom F5 standing next to a road sign which reads "Speed Limit 300" has been released on social media platforms, and a new video of the making of the car is up on Hennessey's website. This should be a concern for the French carmaker as the Chiron is said to have a top speed of 463kmph (288mph). But, Bugatti has not yet made any official top-speed runs, although one is expected to take place in 2019.

The Hennessey Venom F5 was earlier aimed at conquering the 466.71kmph (290mph) mark and bettering the Venom GT. Producing over 1451PS (Chiron - 1,500PS) from a V8, the F5 is the first in-house constructed vehicle from Hennessey. It has been named after the F5 tornado, the fastest in the Fujita scale, reaching speeds as high as 300mph.

The F5 will be revealed to the world at the SEMA Show in Las Vegas on November 1. And more than anyone else, the blokes at Bugatti will be glued to their screens to size up the competition.