Gordon Murray Automotive Shares Design Of Its F1-centric T.50 Supercar
---
Only 100 units will be made and each one will cost northwards of two million pounds (Rs 18.73 crore)!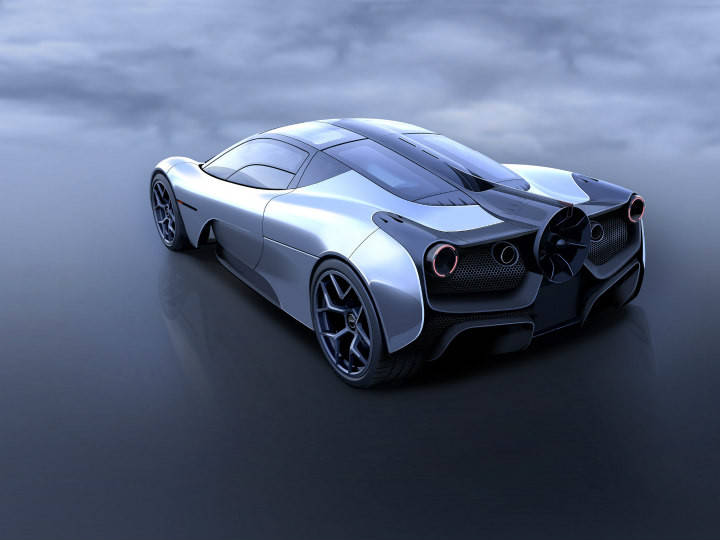 Gordon Murray Automotive has revealed the design sketches and important details of the T.50, it's first ever supercar. The T.50 is designed by Gordon Murray Design, its sister concern and will be manufactured in the UK. It's Gordon Murray's first supercar after it announced it was going to manufacture its own cars back in 2017.

For those of you who don't know Gordon Murray, he was the man who was behind the design of the iconic McLaren F1. And the latest supercar is no different, bearing plenty of influence from F1 cars - like the fighter jet style centre seating position and the mid-mounted engine. Gordon Murray also claims that the T.50 will be the lightest production supercar thanks to an overdose of carbon in its construction.

In fact, the T.50 weighs in at 980kgs and that can be great news for purists when you consider that it comes with a V12 engine. Yes, that's right! In the age of downsizing and forced induction, Gordon Murray took the old school route with a 3.9-litre naturally aspirated V12 engine that develops 650PS and 480Nm of force. But more than the power figures, it's the mighty engine revving capabilities, spinning out at super-bike rivalling 12,100rpm, making it the highest-revving unit ever used in a production car. Power is directed to the rear wheels and coupled with the high 663PS/ton power-to-weight ratio, the T.50 should be mighty quick.

Other highlights about the T.50 include its underbody aerodynamic systems to enhance your driving experience. The main highlight here is a 400mm ground-effect fan that bears resemblance to the Brabham BT46B Formula One 'Fan Car'. The carmaker has also tested the T.50 in a windtunnel, further fine tuning its aerodynamics.
Also Read:
So how much does this super advanced supercar cost? Two Million Pounds (Rs 18.73 crore), and that's before all the taxes and options. And if you want one, we suggest you to hurry as only 100 will ever be made. And after you reserve yourself one, be prepared for a long wait as deliveries will begin by early 2022 only.
Also Read:
Add Your Comments