Formula One Canadian Grand Prix Postponed
---
It was originally scheduled to take place on June 14 as the season opener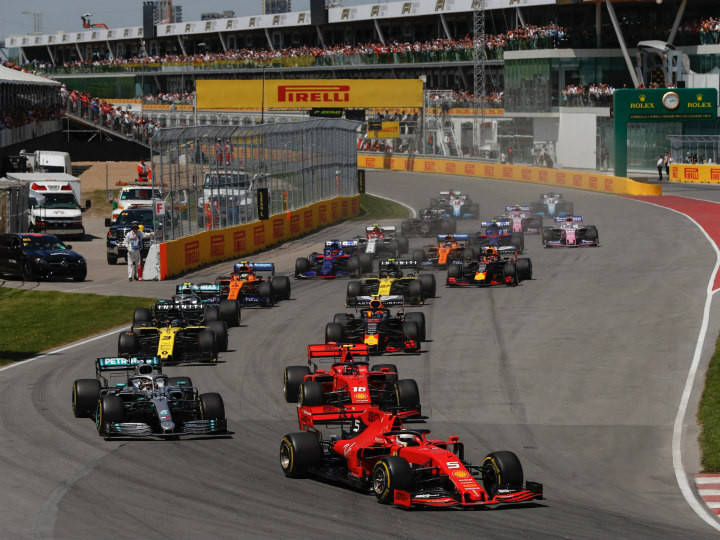 The global outbreak of coronavirus has led to lockdowns being imposed in countries around the world. This also means many motorsport events including Formula One have had their races either cancelled or postponed. And now, another race - the Canadian Grand Prix - has been postponed due to the pandemic. It was originally scheduled to take place on June 14 as the season opener.

This is the ninth Formula One race to face either a cancellation or postponement, starting with the Chinese Grand Prix being postponed and the season-opening Australian Grand Prix being cancelled just a couple of hours before free practice. Following that was Bahrain, Dutch, Vietnam, Spanish and the Azerbaijan Grand Prix being postponed, with Monaco being the second cancelled race.

Meanwhile, seven UK-based Formula One teams - namely Aston Martin Red Bull Racing, BWT Racing Point F1 Team, Haas F1 Team, McLaren F1 Team, Mercedes-AMG Petronas F1 Team, Renault DP World F1 Team and RoKiT Williams F1 Racing - have participated in an initiative called Project Pitlane. This project witnessed teams working towards reverse engineering existing medical devices, support in scaling the production of existing ventilator designs as part of the Ventilator UK consortium and the rapid design and prototype manufacture of a new device for certification and subsequent production. Its first results have already surfaced with the Mercedes-AMG Petronas F1 Team having developed a breathing aid.

As things stand, the Formula One season is tentatively set to commence at the French Grand Prix in Paul Ricard on June 28. However, that and more races could join the list of delayed races depending on how the coronavirus situation develops.
Add Your Comments