Ducati Officially Teases Its Streetfighter V4 For Pikes Peak
---
New Ducati Pikes Peak teaser shows details of the bike with the unmistakable V4 engine note
New teaser on Ducati social media shows rear section of the Pikes Peak racer that resembles the V4 Streetfighter spied before.
The Ducati Streetfighter V4 is expected to debut at this year's Pikes Peak hill climb event.
It will participate in the Heavyweight category with the likes of the BMW S1000R and Aprilia Tuono V4 1100.
It will be piloted by Pikes Peak veteran and Ducati rider Carlin Dunne.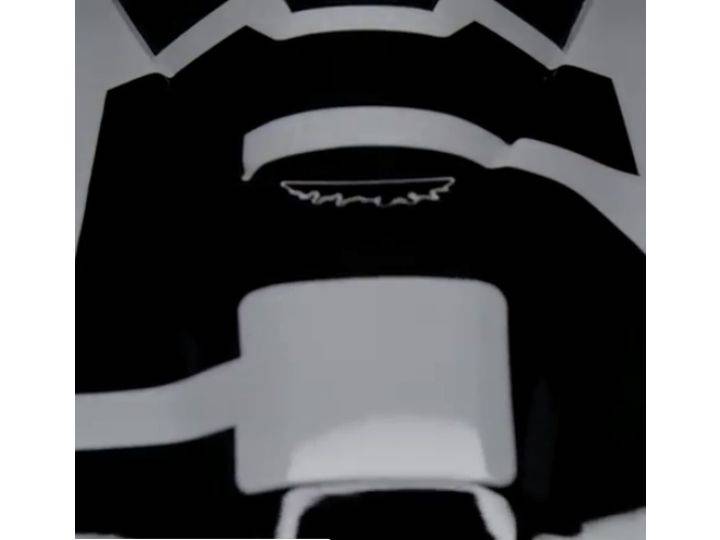 With the 2019 Pikes Peak Hill Climb event scheduled to begin on June 24, Ducati has released a teaser video on its social media channels teasing the bike it will race to the clouds on. It shows the tail section of the bike with floating panels matching the Panigale V4 (and previously spied Streetfighter test mule); and a white and black liveried bikini fairing which could be in place to replace the headlamp. It bears the competition number 5, which is Ducati rider Carlin Dunne's number according to the Pikes Peak official 2019 entry list. The list incidentally has the competing Ducati race bike mentioned as a 'Pikes Peak Prototipo' (prototype in Italian). However, a stronger confirmation of what is to come was not the visual but the audio background score with that unmistakable Ducati V4 engine sound.
Also read: Zero SR/F Electric Motorcycle To Compete In 2019 Pikes Peak Hill Climb

The new teaser is the first time Ducati has almost officially confirmed that they will be getting a V4 bike to compete in the iconic event. Ducati Pikes peak rider Carlin Dunne had already been spotted thrashing a naked V4 test mule around the Chuckwalla Valley Raceway in California, and a camouflaged Streetfighter V4 being spotted on the track again last week. So we are pretty confident that the upcoming race bike to be the upcoming Streetfighter V4 as confirmed by Ducati's CEO Claudio Domenicali.

So what do we expect from this hyper naked? The Panigale V4's 1103cc motor could be tuned for road use on the new Streetfighter V4. While the Panigale V4 makes 213PS, we can expect the Streetfighter V4 to deliver power in the range of 180-190PS. That's still quite a lot and to tame this kind of power, expect most of the Panigale V4's electronic safety features and suspension components to feature on the Streetfighter as well.

When can we see the Streetfighter in the flesh? The teaser video also mentions June 13 and asks viewers to stay tuned. Whether the date gives us just another glimpse of the bike or a full reveal, only time will tell. However, we do expect to see the bike making its global debut at Pikes Peak followed by a launch later this year.
Add Your Comments