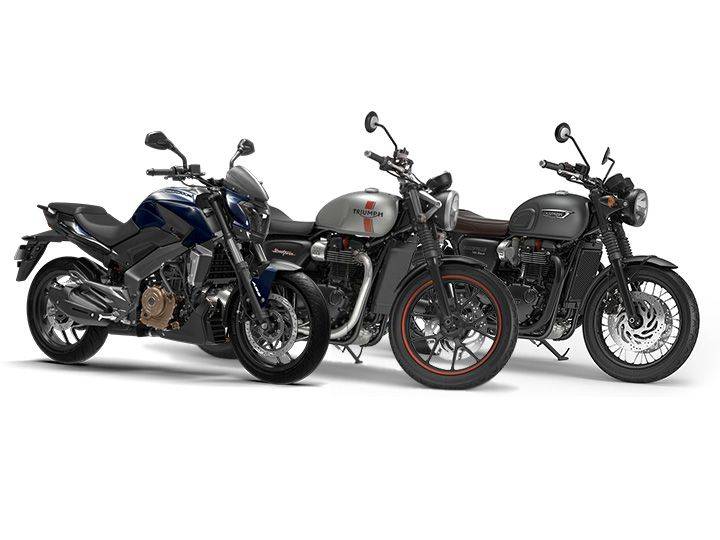 Not too long ago Rajiv Bajaj, chairman of Bajaj Auto, spoken of an imminent foray into the "lazy bike" segment with the possible tie-up with another bike maker. Bajaj Auto already have a successful tie-up with KTM of Austria that specializes in bikes that carry the tagline "Ready To Race". The new alliance now brings new opportunities to the Indian and British brands.
Bajaj Auto and Triumph UK have suggested a strategic partnership with a focus on mid-capacity motorcycles which will allow them to co-develop products, leverage cost competitiveness and market the products jointly.
Bajaj will be able to access high-capacity motorcycles from Triumph which could be sold through Bajaj in India and other markets too. Currently, Bajaj's biggest bike is the Dominar 400 and this new venture will allow them to break that barrier and step into the multi-cylinder side of motorcycling. Under the new partnership, Triumph will get easier access to developing countries where Bajaj already has a presence in.
While this move will benefit both Bajaj and Triumph, it will also open new avenues for the Indian motorcycling enthusiast the same way the Bajaj-KTM tie-up did.