Auto Expo 2020: All Your Queries Answered!
---
With India's biggest motor show set to start soon, we answer all the frequently asked questions!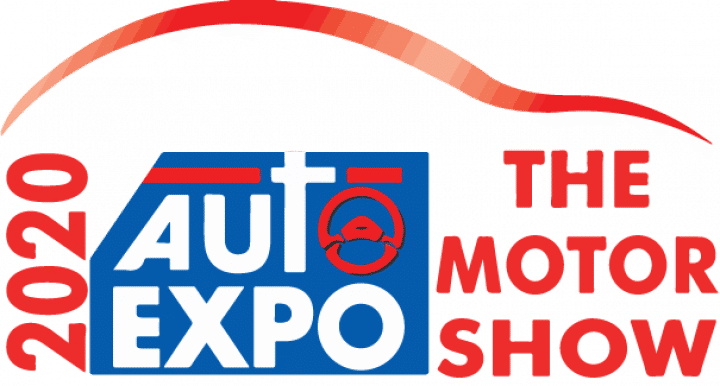 India's largest motor show, Auto Expo 2020, is set to take place in Greater Noida between February 7 and 12. So we thought it best to answer all the important questions you've all had regarding the event. Planning to attend the event? Here's all you need to know about the mega biennial automotive extravaganza:
NOTE: Due to the threat of Coronavirus, we suggest you wear a face mask while attending the event.
What are the dates for Auto Expo 2020?
Auto Expo 2020 is scheduled to take place from February 7 to 12 (Friday to Wednesday). The media days for the event are February 5 and 6 (Wednesday and Thursday).
Where is Auto Expo 2020 being held?
The 15th edition of Auto Expo 2020 will be held at the India Expo Mart in Greater Noida.
What are the timings for Auto Expo 2020?
The timings for the Auto Expo 2020 vary depending on the day. Here's a table:
| | | |
| --- | --- | --- |
| Day & Date | Business Hours | General Public Hours |
| Friday, 7 February | 11:00 AM - 7:00 PM | - |
| Saturday, 8 February | - | 11:00 AM - 8:00 PM |
| Sunday, 9 February | - | 11:00 AM - 8:00 PM |
| Monday, 10 February | - | 11:00 AM - 7:00 PM |
| Tuesday, 11 February | - | 11:00 AM - 7:00 PM |
| Wednesday, 12 February | - | 11:00 AM - 6:00 PM |
*On all days, entry gates will be closed 1 hour ahead of closing time. Entry into the halls will be restricted 30 minutes before closing time.
How do I reach the Auto Expo?
Closest airport: Delhi International Airport - 53km
Closest metro station: Knowledge Park II (1.3km) and Jaypee Greens Pari Chowk (850m)
Closest railway station: New Delhi Railway station - 40km (from Gate No 2)
Closest bus stop: Galgotia College Of Engineering & Technology - 1.3km
OLA and Uber services will be available for those wishing to travel by cabs. If you're riding/driving down, Google Maps is your best friend.
Click here for the location of India Expo Mart, Noida.

How many automakers are participating at Auto Expo 2020?
This year's Auto Expo has lesser participants than the last edition. However, it will witness some new entrants like Great Wall Motors. Eleven car manufacturers and two bike makers will be present at the event. Here's the list:
Maruti Suzuki

Hyundai

Kia Motors

MG Motor India

Skoda India

Volkswagen India

Tata Motors

Mahindra and Mahindra

Mercedes-Benz

Renault India

Great Wall Motors

Piaggio - Aprilia and Vespa

Suzuki Motorcycles
How big is the venue?
The India Expo Mart is spread over 58 acres and has 14 exhibition halls, convention facilities, lounges, restaurants, and food courts. So be prepared to walk a lot. We suggest you stay hydrated at all times. You can enter and exit the venue via three major points.
Can I drive to the Auto Expo? Are there any parking arrangements?
Yes, there will be five designated parking spots capable of handling more than 10,000 cars at once! So, it would be advisable to keep track of the exact place you've parked your vehicle.
How far is the parking lot from the main venue?
The distance between each parking lot varies as there are five designated spaces. Free shuttle buses will ply to and from the event for your convenience.
What are the ticket prices? Where can I buy them from?
Ticket prices will start from Rs 350 for general public hours on weekdays and Rs 475 on weekends. If you intend to visit during business hours on February 7, be prepared to shell out Rs 750. Tickets for the event can be booked on BookMyShow.com.
Can I enter the venue multiple times? What happens if I lose my ticket?
No, you can enter the event only once with your ticket. Multiple entries are not allowed. If you lose your ticket, you won't be able to claim any refund or replacement. Hence, we suggest you keep it safe. Further, the barcode on the passes should be untampered.

Are children allowed into the event without a ticket?
Children up to five years of age, wheelchair users and people assisting them are exempt from buying a ticket for entry.
How strict are the security measures? Can I carry any luggage?
Very strict. One has to pass through a stringent security check to enter the event. You'll be frisked at the entry point by security personnel. All bags will be scanned by an X-ray machine. Items like weapons, firearms, knives/blades, sharp objects, lighters, matchboxes, toy weapons, inflammable materials, laser pointers, glass/plastic containers, cans, bottles and all manner of boxes are strictly prohibited inside the venue. If found, it will be confisticated immediately by the authorities.
You can carry luggage to the Auto Expo. But we suggest you don't as the event is spread across a vast area and finding a cloakroom will be difficult.
Are there any food stalls? Can I bring any outside food?
Outside food and beverages are strictly prohibited. There will be a range of food stalls with various cuisines available at the event.
Add Your Comments
View all comments