The Valhalla Will Feature Aston Martin's First In-house Engine Since 1968
---
The engine in question is a 3.0-litre V6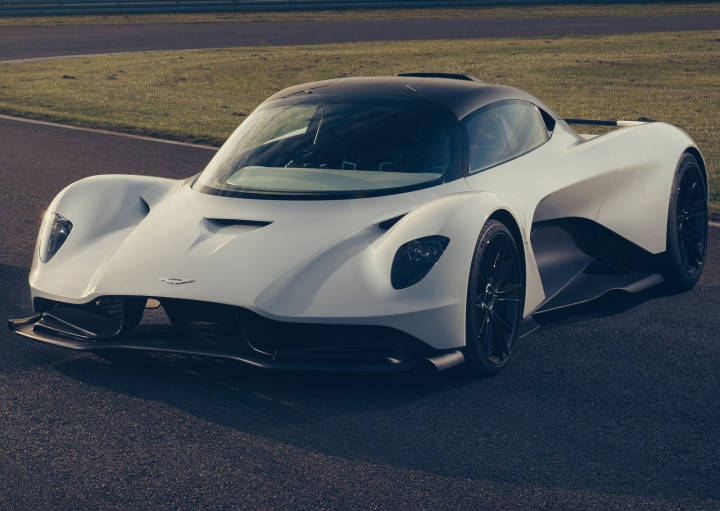 The new in-house-developed engine weighs under 200kg.
The engine will produce different output figures for different models.
It will be a high-revving unit and make use of dry sump lubrication.
Aston Martin has taken the wraps off the new 3.0-litre V6 engine developed for its upcoming range of mid-engined supercars, starting with the Valhalla. What's exciting for us is that this is the first engine to be designed in-house by Aston Martin since 1968! The British carmaker has been using engines from Mercedes-AMG for its recent products.

Like many modern supercars, the 3.0-litre turbocharged V6 will be subject to electrification. Aston is also developing a new hybrid system, touted to be the most powerful in the British marque's range. Aston Martin has stated that the final output figures will be dependent on the model. That means we'll have to wait a wee bit longer to find out the exact figures it is set to churn out.

The new powertrain takes a lot of inspiration from the Aston Martin Valkyrie. The engine is extremely lightweight, coming in at under 200kg. The lightweight characteristics with the high-revving nature of the engine and electrification mean serious business. The engine will be positioned directly behind the cockpit and use a dry sump system for a lower centre of gravity. Aston Martin added that the new engine will meet Euro 7 emission norms, too!

Joerg Ross, Aston Martin's Powertrain Chief Engineer, said: "This project has been a great challenge from the start. Putting a team together to deliver what is going to be the future power of Aston Martin has been an honour. From the very beginning, we have had the freedom to explore and innovate in a way that we have not been able to do so in a very long time."
That said, this being a V6 engine, it remains to be seen whether it will deliver on the acoustic front like other Aston Martins with archaic V8s and V12s. Fingers crossed.
Add Your Comments