Racing Resumes Ahead Of F1 And MotoGP Return
---
NASCAR returns to mark the return of racing as other series prepare for comebacks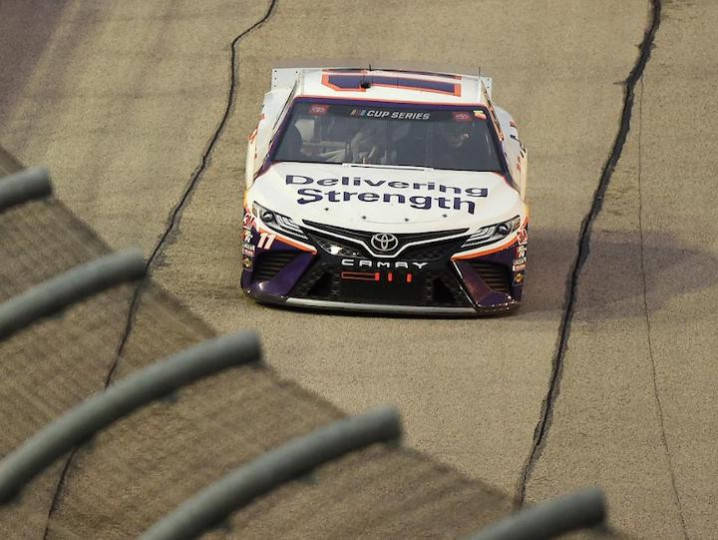 Actual motorsport and not just e-sports is officially back on track (that's an easy pun to make) thanks to the NASCAR Cup series holding two races since last week. Meanwhile MotoGP riders have started to venture outside to train on tarmac and dirt and F1 has started to lay the ground rules for its return.
Running Round in Circles
Two races at the Darlington Raceway oval circuit on May 17 and 20 marked the return of NASCAR as well as on-track action in a major racing series since the coronavirus pandemic hit motorsport. While there isn't much following for NASCAR outside of the United States, seeing drivers actually race in anger was a welcome sight. Sunday and mid-week races, as was the case with NASCAR's return, is a format other racing series are expected to follow in order to hold as many of their originally scheduled races as possible.
A Time to Train
After a decree by the Italian prime minister allowed athletes to resume training, Yamaha MotoGP's Valentino Rossi was quick to start training on his ranch in Tavullia. Reigning premier class MotoGP champion Marc Marquez and his Honda teammate (and younger brother) Alex Marquez broke out their motocross bikes yesterday too. The pair have resumed training at a motocross track near the Spanish city of Lleida in the country's Catalonia region. The MotoGP season is scheduled to start in Jerez, Spain on July 19.

Meanwhile at the Circuit de Barcelona-Catalunya, Suzuki's premier class MotoGP rider Alex Rins was joined by Moto2 rider Xavi Vierge and Moto3 rider Gabriel Rodrigo in training on a production sports bike. Social distancing norms and the use of masks were adhered to as the riders got used to tearing around a racetrack on a motorcycle again.
Setting some ground rules
F1 has been preparing for its return to racing on July 5 in Austria by putting in place the infrastructure to hold behind-closed-door events. The president of the FIA's medical commission stated that Formula 1's governing body was confident that any positive COVID-19 test results could be handled in a manner to avoid the cancellation of a race. The planned season-opening Australian Grand Prix was cancelled just before its first free practice session after a member of the McLaren F1 team tested positive.

In preparation for F1's return, defending world champion Lewis Hamilton has stated that he aims to start the delayed 2020 season in the form that he is usually in by the middle of a season. That sounds like a warning shot to any of his rivals hoping to steal a race win or two from him.
Add Your Comments