Made In India KTM 500cc Bikes To Break Cover In 2022
Jun 17, 2020
Views : 6461
---
The bikes will be manufactured in India by Bajaj Auto
KTM is set to launch 500cc Duke and Adventure models in 2022.
Parallel-twin platform to spawn Husqvarna motorcycles as well.
The new bikes will sit between the 390 and 790 series.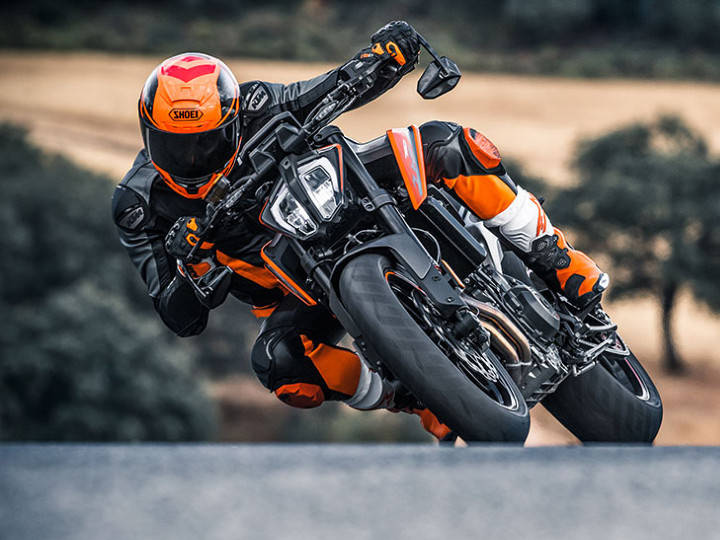 Hot news:
KTM has confirmed that it will launch a bunch of 500cc motorcycles by 2022. The new 500cc platform will spawn a Duke, Adventure and possibly an RC motorcycle as well. The new platform will also spawn new Husqvarna motorcycles. This was revealed by Stefan Pierer, CEO of KTM AG, in an interview with French magazine Le Repaire. Back in 2018, Stefan had disclosed that KTM was working on a 500cc motorcycle.

Continuing the 390 legacy:
Except now it will be known as the 490. Post the Post COVID-19 pandemic, KTM has renewed its focus on the new platform as the 500cc segment is one that promises to grow rapidly in the industry. Like the 390 range, the 490 a.k.a 500cc range is currently being developed at Bajaj's R&D centre in Pune with guidance from the KTM R&D team.

Good news for KTM fans:
Since it has been officially confirmed that the new 500cc motorcycles will be 100 percent developed and manufactured in Pune, we can expect highly competitive pricing as we did with the 390 range. The first motorcycle to come out of this platform could be the 490 Duke. Given KTM's killer pricing strategy, the new motorcycle could be priced in the region of Rs 3.5 lakh. This could be followed up with the 490 Adventure which could be priced around Rs 4 lakh. We've also seen images of a new KTM RC and we believe this could very well be the RC 490. The new motorcycles will pack a 500cc parallel-twin engine with liquid-cooled configurations like the 790/890 Dukes. So performance should be exhilarating.

Currently, Swedish manufacturer Husqvarna offers the Svartpilen 250 and Vitpilen 250 that are based on the KTM 250 Duke in India. Expect the manufacturer to use KTM's new platform to expand its portfolio in the country.
Having sampled the 790's parallel-twin motor (read review here), we can safely assume that the upcoming 500cc KTM's could set new benchmarks in the 500cc segment. Also unlike the 790 Duke which had higher pricing owing to it being a CKD unit, the 490 range will be manufactured here so we can expect affordable pricing.
Representative images of the 790 Duke, 390 Adventure used.
Add Your Comments