Motorcycle spark plug care
---
Spark plug care is of critical importance and is a good method to examine if the engine is running healthy

Carry out a spark plug check from time to time to ensure that the engine is running fine and also to know prior about when to the spark plugs if necessary. Cleaning the spark plug of impurities like dirt and grime as well as cleaning the oil residual if any will go a long way in keeping the spark healthy and fine.
Tips:
1. Carefully remove the spark plug cap.

2. Take a clean cloth and tidy up the area around the plug in order to correctly examine the spark plug condition.

3. Use a spark plug spanner to remove the spark plug and then check the condition of spark plugs. Oil deposits or black crust around the plug tip means the engine is burning at less than perfect condition.

4. To clean the plug, dip it in petrol or kerosene and then give it a clean wipe with a dry and dirt-free cloth.

5. Refer to the manual for the correct recommended gap to be maintained between the electrodes. Usually, the electrode gap is 0.8mm to 1.2mm.

6. After cleaning and thorough check, fit the spark plug back into its position carefully with the help of the spark plug spanner. Remember not to tighten it too much as it can damage the threading and further increase your hassle.
See what our community has to say!
NEW
India's largest automotive community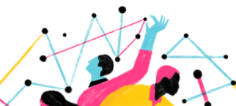 5 Offers Available