Motorcycle chain maintenance
---
Motorcycle chain endures heavy abuse and undergoes a lot of wear and tear. It is recommended that the chain is regularly cleaned and oiled for safe and sound running of the motorcycle

Photo Credit: Thinkstock
The final drive chain is one of the most critical parts on a motorcycle and it endures a lot of stress and to make it worse, it is left out in the open to face dust, grime, muck and whatever the road throws at it. So even though it is one tough nut to crack, the chain has a certain life span and it needs tender love and care at regular intervals to keep it healthy and to improve its life span. A well-maintained chain also guarantees a healthy set of sprockets which again require regular replacement depending upon the kind of use they undergo.
A badly maintained chain will rapidly eat through a set of sprockets requiring you to change the entire chain sprocket set frequently. There are some simple and efficient methods to keep the chain working fine as well as to make sure that it lasts longer and that it does not wear out the sprockets in lesser period of time than usual. Just stick to the following steps and try to squeeze a few minutes once every week to attend to the chain and it will go a long way in keeping your lovely ride working fine.

1. Park the motorcycle in a clean place and put it on a main-stand. Incase of no main-stand on the motorcycle – use a paddock stand. Make sure that the rear wheel can rotate freely.
2. DO NOT SWITCH ON THE MOTORCYCLE. Keep the engine switched off at all times. Just slot the gear in neutral so that the rear wheel is free to rotate.

3. Slowly turn the wheel and give the chain a clean wash with a chain cleaner (there are plenty of them available in the market) or you can also use kerosene or diesel for the purpose.
4. In order to remove small dust and dirt particles attached to the chain, use a hard paintbrush as you rotate the wheel. Do not use fingers to reach tight spots – it could result in severe injury.

5. Once the cleaning is done, let the chain dry off the excess cleaning liquid. Then start applying the chain lubricant. Do not over-spray the lubricant. Little but regular is how it works for chain maintenance.
See what our community has to say!
NEW
India's largest automotive community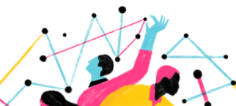 5 Offers Available