Bajaj Pulsar 125 User Reviews
4.0/5
Based on 1387 rating & 1155 reviews
Review your vehicle & win ₹ 1000
Performance

Mileage

Comfort
Maintenance Cost

Features & Styling

Do you own a Car or a Bike?
Interact with community
Become a Top Contributor
Helpful Reviews of Pulsar 125
Load More Reviews
Problems in Pulsar 125

Engine Displacement ~ 124.4
Engine displacement ~ 124.4 cc maximum power ~ 12.5 bhp @ 8, 500 rpm maximum torque ~ 11.2 nm @ 6, 500 rpmnumber of cylinder ~ 1-cylindernumber of gears ~ 5-speed gearsseat height ~ 790 mmground clearance ~ 165 mmkerb/wet weight ~ 140 kgfuel tank capacity ~ 11.5 litrestop speed ~ 105 km/hbajaj pulsar 125 classic bs6 is powered by a 124.4 cc, 1-cylinder, Air-cooled, Engine which puts out 12.5 bhp @ 8, 500 rpm and 11.2 nm of peak torque @ 6, 500 rpm, And the engine is paired to a 5-speed gearbox.Bajaj pulsar 125 claims a top speed of 105 km/h while weighs fairly high at 140 kg.Bs6 bajaj pulsar 125 classic is priced at inr 84, 400 in india (ex-showroom).Bajaj pulsar 125 split seat engine & gearboxengine description ~ 124.4cc, Air-cooled, Single cylinderfuel system ~ electronic carburetorcooling ~ air coolingengine displacement ~ 124.4 ccmaximum power ~ 12.5 bhp @ 8, 500 rpmmaximum torque ~ 11.2 nm @ 6, 500 rpmnumber of cylinder ~ 1-cylindernumber of gears ~ 5-speed gearsignition ~ dc-cdivalve system ~ 2-valveclutch ~ wet multiplate clutchbajaj pulsar 125 split seat brakesfront brake ~ 240 mm disc brakerear brake ~ 130 mm drum brakecbs ~ yes (combined braking system)bajaj pulsar 125 split seat tyresfront tyre ~ 80/100-17rear tyre ~ 100/90-17wheel type ~ 17-inch black alloystubeless tyres ~ yesalloy wheels ~ yesbajaj pulsar 125 split seat suspension & chassisfront suspension ~ telescopic, With anti-friction bushrear suspension ~ 5 way adjustable, Nitrox shock absorbersframe ~ double cradlebajaj pulsar 125 split seat comfort & convenience featureselectric start ~ yespillion footrest ~ yesstep-up seat/split seat ~ yeabajaj pulsar 125 split seat performance & mileagetop speed ~ 105 km/hmileage ~ 50-60 km/lbajaj pulsar 125 split seat instrument console featuresspeedometer ~ digitaltachometer ~ analogtrip meter ~ digitalodometer ~ digitalfuel gauge ~ digitalgear indicator ~ yesreal time mileage ~ yesbajaj pulsar 125 split seat battery & lightingpass light ~ yesbattery type ~ vrlacapacity ~ 4 ahvoltage ~ 12 volthead light ~ halogen 35/35 wtail light ~ led tail lightautomatic headlamp on (aho) ~ ye.
0
Reply

I bought this bike during
I bought this bike during lockdown.The weight is little bit high w.R.To power.After three years of usage, It is giving mileage around 30-35 kmpl.Maintainance cost is low as we can find spares anywhere.Pickup is not so good as compared with other bikes or scooties.
0
Reply

Load More Reviews
Best User Experiences with Pulsar 125

Good Comfort And Performance
Pulsar 125 - a perfect blend of power and efficiency the Pulsar 125 is a true testament to the excellence of Bajaj's engineering prowess. As an avid motorcycle enthusiast, I recently had the opportunity to test ride the Pulsar 125, And I must say, I was thoroughly impressed. This bike is a perfect blend of power, Efficiency, And style, Making it an ideal choice for both beginners and experienced riders. One of the most striking aspects of the Pulsar 125 is its design. Bajaj has done a fantastic job of creating a visually appealing motorcycle that stands out from the crowd. The sharp lines, Muscular fuel tank, And sporty graphics give it a dynamic and aggressive look. The fit and finish are top-notch, And the build quality feels solid, Ensuring a durable and reliable machine. When it comes to performance, The Pulsar 125 does not disappoint. Equipped with a refined 125cc engine, It delivers a commendable power output. The acceleration is smooth and swift, Allowing for easy maneuvering in urban traffic conditions. The engine is responsive and delivers power evenly across the rpm range, Making it a joy to ride on both city streets and open highways. One of the standout features of the Pulsar 125 is its fuel efficiency. Bajaj has managed to strike a perfect balance between power and mileage. With its efficient engine and optimized gear ratios, The Pulsar 125 offers excellent fuel economy, Making it a practical choice for daily commuting or long rides. The bike boasts a decent fuel tank capacity, Ensuring fewer stops at the fuel station. The Pulsar 125 also excels in terms of ride quality and handling. The suspension setup is well-tuned, Offering a comfortable and smooth ride, Even on bumpy roads. The handling is precise and nimble, Allowing for quick direction changes and confident cornering. The brakes provide ample stopping power, Ensuring a safe riding experience. Comfort-wise, The Pulsar 125 offers an ergonomic riding position, With a well-padded seat that provides good support for both the rider and the pillion. The controls are within easy reach, And the instrument cluster is clear and informative, Displaying all the necessary information. In terms of safety, The Pulsar 125 comes equipped with features like front disc brakes, Tubeless tires, And an optional single-channel ABS variant. These safety features add an extra layer of confidence and control, Enhancing the overall riding experience.
0
Reply

Great Bike In This Segment
Sporty design: the Pulsar 125 has a sporty and stylish design, which is one of its main selling points. Smooth ride: the bike is known for its smooth and comfortable ride, thanks to its telescopic front suspension and twin gas shock absorbers at the rear. Fuel efficiency: the Pulsar 125 is a fuel-efficient bike. Capable of delivering up to 50 km/l. Performance: the bike offers good performance, with a maximum power output of 12 hp and a top speed of around 100 km/h. Easy to ride: the Pulsar 125 is easy to handle and maneuver, making it a good choice for both experienced and novice riders. Build quality: some owners have reported issues with the bike's build quality, particularly with the plastic parts, which may crack or break easily. Stiff suspension: the bike's suspension is stiff, which can make for an uncomfortable ride on rough roads. Braking: the bike's braking system is adequate, but some owners have reported that it could be improved for better stopping power. Price: the Pulsar 125 is priced higher than some of its competitors, which may be a consideration for budget-conscious buyers. Overall, the Bajaj Pulsar 125 is a good entry-level bike, with its stylish design, smooth ride, and fuel efficiency being major selling points. However, potential buyers should consider the bike's shortcomings and carefully evaluate their needs before making a purchase.
1
Reply

The Bajaj Pulsar 125 is a
The bajaj pulsar 125 is a popular commuter bike known for its sporty design and reliable performance.Here\'s a review based on key features design:the pulsar 125 follow the iconic pulsar design language with sharp lines and aggressive styling.It has a muscular fuel tank, Sporty split seats, And asleek tail section, Giving it a modern and appealing look.Engine: the bike is powered by a 124.4cc single -cylinder engine, Delivering a decent power out put and fuel efficiency.Its designed for city commuting and light highway ride, Providing a smooth and comfortable rideperformance:the pulsar 125 offers a peppy performance, Making it easy to navigate through traffic.Its suitable for daily commuting and short weekend ride, But it may feel underpowers on long highway stretches.
Gopal's Pulsar 125 gives mileage of 42 kmpl
0
Reply

Pulsar 125 is a popular motorcycle
pulsar 125 is a popular motorcycle model manufactured by bajaj auto.An indian motorcycle company the bike powered by 124.4cc, Single cylinder, Air cooled engine, Which offers good balance between power and fuel efficiency it typically produces around 11-12 horsepower and is mated to a 5 speed- gearbox pulsar 125 features a compartable riding posture, Making it suitable for daily commuting as well as short trips, It often comes with features like a front disc brake for improving stoping power, Telescopic front suspension, And twin shock observer, Over all pulsar 125 is a popular choice among entry level and budget conscious riders, Offering blend of style, Performance, And affordability.
0
Reply
Load More Reviews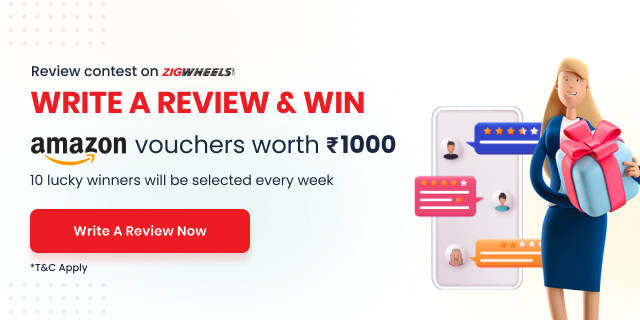 Have a question in mind?
Get Answers from 7 Lakh+ owners and auto-experts
Ask Your Question
×

Ask your question from Pulsar 125 owners and experts
Your Question should contain at least 5 characters
Submit
Cancel
Bike News Updates
2 Other Things You Might Want To Do
User Reviews of Pulsar 125 Competitors
Bajaj Pulsar 125 Expert Reviews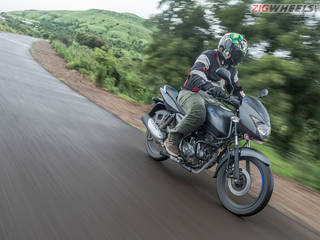 Is a 125cc bike worthy of the Pulsar badge?
Sep 6, 2019
|