2011 Maruti Suzuki Swift DDis vs Toyota Etios Liva Diesel : Comparison
---
Longer, swifter and sportier, the new MSIL Swift model has the potential to re-anchor its domination in the Indian small car market, but for those looking out for something a lot roomier at no extra cost, the Toyota Etios Liva Diesel may be your best bet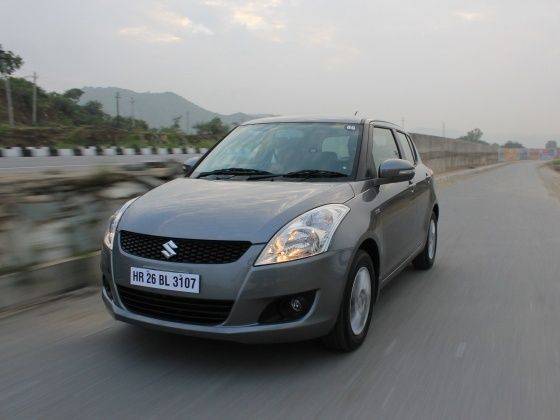 Get latest updates on
the automobile community
2010 has certainly added a streak of evolution to India's premium hatchback segment of cars. With spacious and low maintenance diesel cars becoming increasingly practical in today's day and age, the premium diesel hatchback space will certainly be in the spotlight for many looking to invest their hard earned money into a purposeful city car.
Two frontline competitors in this animated battle are the new MSIL Swift and the Toyota Etios Liva hatch. While the Swift comes back longer and sportier than ever before, not to mention the unshakeable reputation that its name already carries, the Liva is a product built from ground up and sports an internationally recognized badge that in itself is sufficient reassurance for most buyers faced with the dilemma of having to choose from a variety of unfamiliar global car manufactures.

With a better tuned 1248 cc, 4 cylinder diesel motor under its hood, the new MSIL Swift DDis is the most powerful hatchback in this class, producing 75 PS @ 4,000 rpm and 190 Nm of Torque @ 2,000 rpm. Even with the smallest engine in the group, the new Swift makes the most power, and its delivery is a lot more linear compared the previous model.
The Toyota Etios Liva hatch on the other hand benefits from a much higher displacement oil mill. However, even at 1364 cc, the Liva's in-line 4 cylinder diesel engine produces 68 PS @ 3800 rpm and 170 Nm of Torque @1800 rpm, doing little justice to its engine brawn, well at least in comparison to the Swift.
Acceleration from a standstill holds some relevance even if such cars are primarily built for city use. The new MSIL Swift has picked up the praise word 'Swifter' without reason. Its longer and sportier frame now shoots from 0 to 100 km/hr is a mere 13.65 seconds, making it a good two seconds faster than its nearest competitor, the Liva. Being second best isn't all that bad for the Toyota Liva, which despite being a tad underpowered completes a similar sprint in a satisfactory 15.86 seconds.

Fuel Economy in this breed of small cars does seem quite well balanced even though overall kerb weight and engine configurations differ across models. This is where both the new Swift and the Liva get equal share of the rope, with both cars returning 14.5/14.6 kmpl in the city and 19.5/19.3 kmpl on the highway.
The real deal breaker with these two modern day family hatchbacks lies in the level of interior equipment, the standards for which has certainly gone a notch up in recent times. The exterior visual appeal of the new Swift has very craftily been carried on the inside. With an all new eye catching interior center console and good looking plastics, equipment levels on the new Swift now include CD Player/MP3, an AUX input, Power Windows, Power Mirrors and even Climate Control. The safety of two Airbags and ABS is an added incentive for considering this already impressive package from Maruti Suzuki.

Strangely enough, the option of having Bluetooth connectivity in this refreshed model seems to have missed the comfort and convenience features checklist.
The Toyota Etios Liva is altogether an entirely different story. Unlike its multi-faceted Petrol cousin, the Liva Diesel is a two trim Toyota, that has been left severely impoverished when it comes to interior gadgetry and comfort options. No entertainment system, no Airbags, no power windows the list goes on. Power Windows and the special safety package offering ABS support is as far as the engagement of this car's hospitality goes.
It finally all boils down to the price doesn't it? Being the best performer, also makes you a pricey customer, and at Rs. 6.38 Lakhs, the new Swift may dig into your savings in return for everything that is has to offer. The Toyota Liva gets a slight edge here, with its competitive price tag of 5.84 Lakhs for the top variant.
Verdict:
Now the Swift really is the king of the premium hatch segment. Not only did it kick-start this segment quite a few years back, but it has also been the best selling premium hatch since then, and for good reasons. The new Swift really ups the ante and is a deserving successor to this veteran. The Liva on the other hand is a much fresher design, albeit a little quirkier in some places, and brings with it infallible Toyota quality. What it really boils down to is a question of personal taste. But if you still can't decide, make the same choice that lakhs of Indian buyers have made before you – go for the Swift – you really can't go wrong with that.
Video Review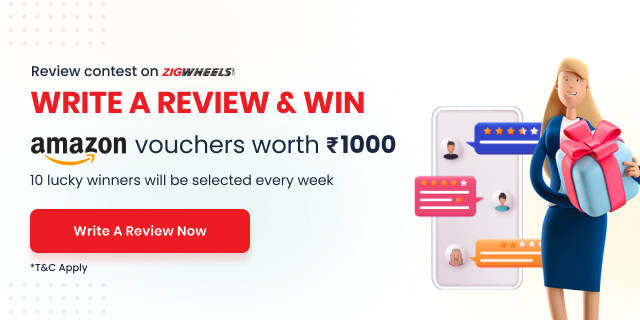 See what our community has to say!
NEW
India's largest automotive community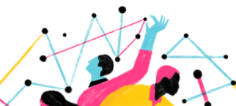 4 Other Things You Might Want To Do