TVS Victor: Long Term Review 2,500km
---
On a rather sunny weekend, it was time to take the TVS Victor out on a longer road trip! Read on for the results…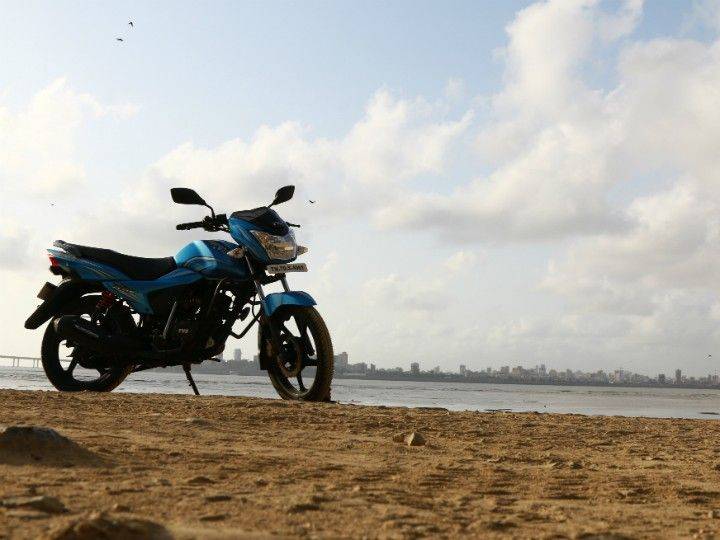 It was one of those unexpected sun-baked weekends in the Sahyadris during this time of the year. And with friends who usually have rats in the attic, the adrenaline levels are always soaring through the roof. So we decided to trek up the Kalsubai peak, Maharashtra's highest mountain, a remarkable 5,400 ft above sea level.
The base of the mountain, also called the 'Everest of Maharashtra' lies somewhere close to 200km from Mumbai and what better way to put my long term TVS Victor to test than to hit the road for this trek. With a friend riding pillion, the bike was set for its sternest challenge till date, but the State Highway 160 (SH160) proved to be a rather friendly surface to ride on.
Chasing the rising sun in the wee hours of the day, we didn't encounter much traffic exiting Mumbai. And it was a good time to open the throttle on the 110cc three-cylinder air-cooled motor. With the sweet spot at speeds of around 55 kmph, the Victor also races up to 90kmph without as much vibration as you would expect. It even felt really safe, carrying two people as I pushed it near the three-digit mark. Good for 9.6PS and 9.4Nm, the engine also isn't found wanting on inclines as we met hilly terrains after Igatpuri. Though the Ghats weren't too steep, the bike climbed up rather effortlessly on the second gear.
Though you do miss a fifth gear in the 4-speed constant mesh transmission while tackling heavy commercial vehicles on the highway, the wet, multi-plate type clutch ensures a smooth transition between the ones on offer.
Riding on fuel worth Rs 200 from Mumbai, the bike did warrant refuelling a few kilometres ahead of our destination due to the erratic speeds. As we exited the highway, onto Bhandardara Road, the bike maintained its grace on the unpaved, dirt roads en route the base of the Kalsubai peak.
The trek up and back is one worth experiencing for all adrenaline junkies. The views from the top are serene and there's even a guy selling food right at the peak, where the Kalsubai temple is situated. As we climbed our way down, we were greeted by a local family who even offered us a meal. The head of the family even recognised the Victor and reminisced about the previous version of the bike that he had bought some years back.
After our souls satiated and bodies drained, we headed back to Mumbai the next day. Despite the rather high temperatures, the TVS Victor held up well at high speeds. The friend who was riding pillion seldom felt any discomfort though he wished for a sleeker grab rail.
Soon upon my return, I passed the keys of the Victor on to my colleague Vikrant, who himself is an admirer of the bike. Over to him for more on this robust TVS commuter.
Total kilometres done: 2,553km
Fuel Efficiency: 62kmpl (overall)
Cheers: Engine, NVH
Sneers: Transmission, Fuel Indicator