Reise Moto trailR Tyres - First Ride Experience
Feb 10, 2023
Views : 2146
---
We spent a couple of hours trying out the new Reise Moto trailR on/off-road tyres on a gruelling off-road course
Get latest updates on
the automobile community
I'm going to start off by saying that my off-road riding skills leave much to be desired. So, while I might not be the best qualified person to thoroughly assess the capabilities of off-road tyres in the dirt, if they can inspire confidence in me to keep riding, that's a major win in my book.
So it was with mild apprehension that I hopped on to the Royal Enfield Himalayan kitted out with Reise Moto's trailR on/off-road tyres to sample them at the challenging off-road course at the 19 Degrees North adventure park. But before we get into how the tyres performed, here's a bit of background information.
Who is Reise Moto?

'Reise' is the German word for 'trip', and Reise Moto is a joint venture between Mahansaria Group and European motorcycle tyre brand Mitas. Now Mahansaria has been manufacturing world-class competition spec tyres for Mitas for quite a few decades now. And some of those same tyres are now being launched in India under the Reise Moto brand. The company has launched some 26 different tyres in India so far under six sub-brands which range from off-road (trailR) to scooter (twistR). And as mentioned before, we tested out the trailR tyres on an RE Himalayan on a treacherous off-road course.
Experiencing the Reise trailRs
The trailR so far is available in sizes to fit the Royal Enfield Himalayan and the Hero XPulse 200 as a direct OEM replacement. And even though Himalayans we were riding were owners' bikes and not in the best shape, it became immediately apparent that these were special tyres indeed.

We started off riding on a simple off-road circuit which involved multiple hairpin turns and loops over uneven terrain, soft soil and some rocky patches - all first gear stuff, especially for off-road novices like me. And here, even if I was being hamfisted with the throttle coming out of the hairpins in the soft soil, the rear just didn't break loose.
After some initial disappointment, it quickly became apparent that while it didn't look cool on camera, it was actually a good thing as the trailRs were able to dig into the dirt and find grip where there should have been none.

When we got on to the big trail though, things got a little hairy. The trail had nothing but large loose rocks on steep declines and inclines. Here the Himalayan bounced around and a lot of riders ended up shiny side down.
After getting done with the gruelling trail and coming back to the bivouac, we realised that the tyres had been inflated to road pressures. This was a good opportunity to test them out on the few paved paths around, and the best part was that unlike knobby tyres, these didn't feel wobbly when riding on a hard surface, thanks to the trailR's 50:50 rubber to void ratio and stiff carcass.

After dropping a few psi of pressure from both tyres, we took on the difficult trail at 19 Degrees North once again, and suddenly, the bikes felt significantly more planted on the loose rocks. While it still wasn't an easy task to complete this difficult trail, it seemed like the trailRs had made it much easier. Instead of coming back sweating and cursing, like we had done the first time around, this time we came back laughing and cheering. A big win for the trailRs no doubt.
Should you get the Reise Moto trailR tyres?

Honestly, if you're just going to be commuting on your Hero Xpulse 200 or just doing highway trips on your RE Himalayan, you'll do just fine with your stock OEM tyres. But if you really want to start exploring the abilities of your on/off-road motorcycles or are just in need of replacements for your OEM tyres, then the Reise Moto trailR tyres are a no brainer. And the fact that they cost around Rs 8,000 a pair makes them quite cost effective too.
Soon we'll be getting a pair of our own Reise Moto trailR tyres for our long-term XPulse 200, and we'll have a full report of how they perform in everyday use as well as off-road in the hands of someone who actually knows what he's doing in the dirt. So stay tuned.
Royal Enfield Himalayan Video Review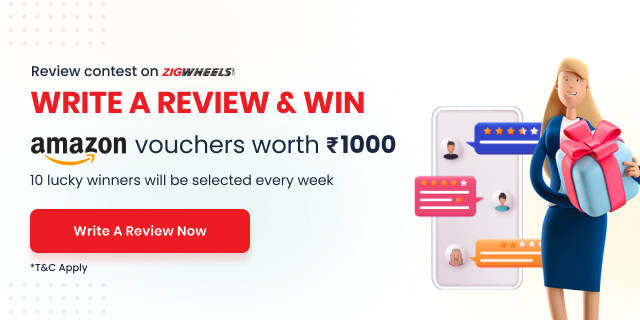 Bikes Similar to Himalayan
See what our community has to say!
NEW
India's largest automotive community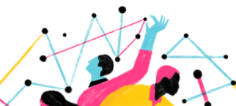 3 Other Things You Might Want To Do