Mini John Cooper Works Road Test Review: Feel Alive Again!
---
This may just be the most fun you can legally have in a car for under Rs 50 lakh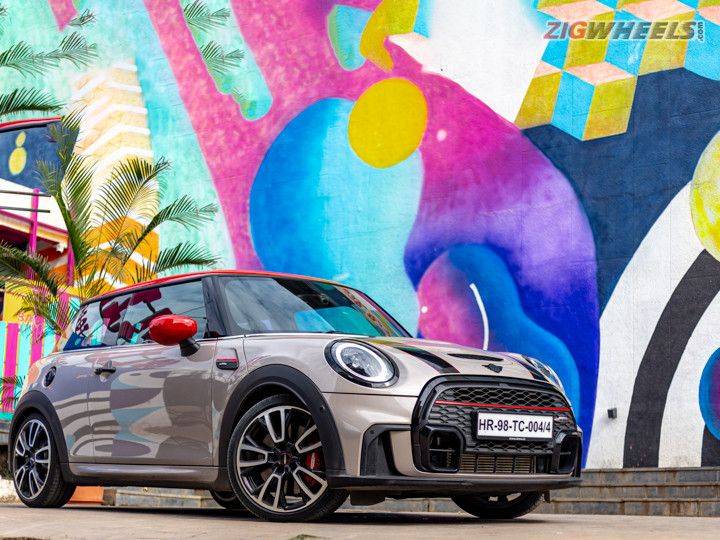 If you're going to spend big money to satiate your hot hatch fix, the car better do the job right. The Mini John Cooper Works isn't just a way to do that, it's probably the best tool for it.

Face The Facts
Before you ask, "Can I live with it?", allow me to give you a straight answer - yes. Everything from Porsche 911s to Mercedes-AMG GTs have been daily driven even in Mumbai, so theoretically, you could live with just about any car in India. So what you're looking for isn't an experience that's free from compromise. It's about finding a car that makes you happy enough to make the compromises worth it.

That's exactly what the Mini John Cooper Works (JCW) happens to be.
Bouquets Can Wait, Brickbats Please

What do I mean by compromise? Well, it's stiff, REALLY stiff. The JCW is the performance version of the regular Mini, so added engine muscle aside it also gets a sportier suspension setup. Developing a suspension setup at the Nurburgring (as Mini did) is great for track use, but cars running such sporty setups feel stiff even on European roads.

Suffice it to say, driving a low-riding hatchback over monsoon-punished roads and obnoxiously sized speed breakers, you do have to tip-toe through stuff that those around you will accelerate through. It doesn't scrape over speed breakers, thankfully, but you do have to be mindful of the low lip.

FYI: Overseas, the Mini convertible is also offered with the JCW treatment

The suspension barely has any give to it and even over flat roads, you can feel every change in the surface through your seat and the steering. And there are two things that make the experience extra lively - the optional 18-inch wheels our test car was specced with (17-inch standard) and the optional adaptive suspension (worth Rs 85,000) that it didn't get. So unless you at least configure the latter while buying one, it's "maximum go-kart feel", irrespective of the drive mode selected (Sport/Mid/Green).

The JCW expects you to be attentive all the time because you're so much more sensitive to changing road conditions. Not what most people want from their daily driver, but definitely what you'd expect from a car that promises the go-kart experience.
Go-Kart You Say?

Oh yes! Such descriptions are often marketing fluff but it holds true for the experience here. Stiff ride aside, the steering is quick, sharp, sensitive and on the heavier side. There's barely any input needed to shift lanes and even through deep corners your wrists won't have to go beyond 2-and-8 from the default 9-and-3 positions.

And that stiff chassis that makes you pucker up over bad roads? Well that comes to life when you're in the curve-corner-screech-repeat zone. It's a truly engaging experience to drive through any given bend and the car naturally lets you know what alterations to make with the steering, accelerator and brakes with no disconnect or guesswork. There's also adequate cornering grip available from the 205/40-section tyres.

As a driver's car, the Mini JCW scores big in the handling department but there's another reason why the ones behind the wheel will be smiling.
I Wanna Go Fast!

This is not the easiest car to drive slowly. The JCW has a permanent sense of urgency in its tune, so even light dabs of the throttle in slow-moving traffic will send it ahead in a slightly jerky manner. Keeping it in Eco mode certainly helps, where it's more gentle if not perfectly smooth. Even the transmission isn't the most polished to use in low speed commutes and head-nod is especially noticeable on downshifts.

In that sense, it's a car that's clear about its purpose and it isn't attempting to be the jack of all trades. The exhaust itself seems to be a small indication of that. Hit the start/stop toggle switch and the 2-litre four-cylinder engine comes to life with a base-loaded humm. No "good neighbour" mode here, it's an emotive fire-up that'll give you the joy of a cold start for a few seconds (every time) before settling into a refined and audible (not loud) idle.

FYI: This same car is available with a 6-speed manual transmission in international markets

From thereon, the car just makes you hunt for opportunities to make a quick dart ahead. You can filter through traffic with the ease of a middle-weight motorcycle and the brakes are sharp enough for when you remember this is very much a car and not every gap has the space for you.

Out on the highway, the car gets up to 100kmph with the kind of ease you'd expect from a small hatch with 230PS on tap, which is nearly 40 more than the standard Mini 3-door. Pushing the happy pedal about halfway is enough for you to get pushed back into your seat. It's at these open road cruising speeds that the transmission feels both quicker and smoother through gear changes too. You can also manage a decent tank range with a steady cruise, since the 8-speed transmission helps the engine lounge around 1800rpm at 100kmph.

Road Test Statistics
| | |
| --- | --- |
| 0-100kmph | 6.46 seconds |
| 100-0kmph | 38.45 metres |
| 20-80kmph (kickdown) | 3.75 seconds |

Not that you'll spend a lot of time in top gear because the JCW just sounds so sweet around 3000rpm. It's hard not to slot the gear selector into manual mode (yes, you do get paddle shifters too), and just keep swapping between 3rd and 4th gear to enjoy the smooth "whoaaaaaaa-brrrr-whoaaaaaa" from the back. No controllable valvetronic muffler though, so while it does offer little snorts between gear changes, there are no pops and crackles on letting off the throttle.
It's A JCW

And there's no way to forget that. View the car from any angle inside or out, and you will spot a generous dose of custom John Cooper Works badging/branding, down to the wheel hub cover and brake calipers!

Otherwise, it's still a distinctively Mini style package even with the recent update i.e. similar to a Porsche 911 refresh, where it's hard to know what's changed unless the old car is right next to it. The main update that stands out is the larger front grille that melds into the front bumper, with the latter sporting flared intakes on the outer edges. No front fog lamps as Mini has integrated 'bad weather lights' into the headlamp clusters directly.

Fun Fact: Charles and John Cooper ran the first rear-engined car in Formula 1
Even the rear end looks more purposeful than on the standard Mini. The exhaust tips are centrally mounted across the model range but the JCW gets a black diffuser-finish on the rear bumper. Our test car looked absolutely delicious finished in Rooftop Grey with the Chilli Red roof and mirrors package. As aforementioned, the 18'' wheels are an option (for Rs 70,000) as are the black bonnet stripes (Rs 20,000)
Not Too Mini

The cabin makes it a brilliant chauffeur-driven car as long as you love your chauffeur more than yourself. As you might imagine, the rear seats of this two-door hatchback are best used by children or adults who'd be comfortable in the 3rd row of an MPV. That said, the headroom in the cabin is usable for even a six-footer, even with the optional panoramic sunroof (Rs 1.40 lakh) fitted.

For two users, there's loads of space. Even my six-foot five-inch frame was comfortable with 4-5 hours of saddle time driving from Mumbai to Pune in peak hour traffic, though the seats will feel snug if you're horizontally gifted. Otherwise, the in-car experience doesn't change by much with the 2021 refresh. A small car this may be, but it ain't cheap in price or feel. Every switch, bit of upholstery and trim feels rich, down to the toggles for the reading lights.

FYI: The steering-mounted controls are no longer of the round variety and have been replaced with piano black plastic switches instead
The infotainment package now includes an 8.8-inch touchscreen (iDrive controller still offered) with a new interface and there's an optional digital instrument cluster (Rs 35,000) which you can get instead of the analogue dials.

And while there is an extensive features list, it includes many optional extras like Apple CarPlay (Rs 40,000), a head-up display (Rs 85,000), wireless phone charging (Rs 50,000) and navigation (Rs 1.25 lakh) that you'd think would be included in the standard kit. Haggle a bit and you can probably get some healthy dealer discounts to offset these added charges.
Does It Make Sense?
The Mini 3-door John Cooper Works feels like a thoroughbred and that is one thing you can be assured of. A more logical choice for less money is the Skoda Octavia RS 245 (if you can find one) but the JCW feels miles more raw to drive, for better or for worse.

At Rs 45.50 lakh (ex-showroom, all-India), there is no other car for similar money that offers a drive experience as engaging and as focused. A cheap thrill this car isn't, but a memorable thrill to drive it undoubtedly is!
More on MINI John cooper Works

Rs. 45.50 Lakh Onwards
Ex-showroom, Delhi
See what our community has to say!
NEW
India's largest automotive community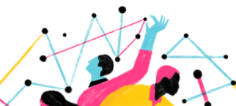 4 Offers Available