2021 Harley-Davidson Pan America 1250 Special Road Test Review: The BMW GS Rival From Yankeeland
---
Has Harley been too ambitious with its first ever adventure motorcycle?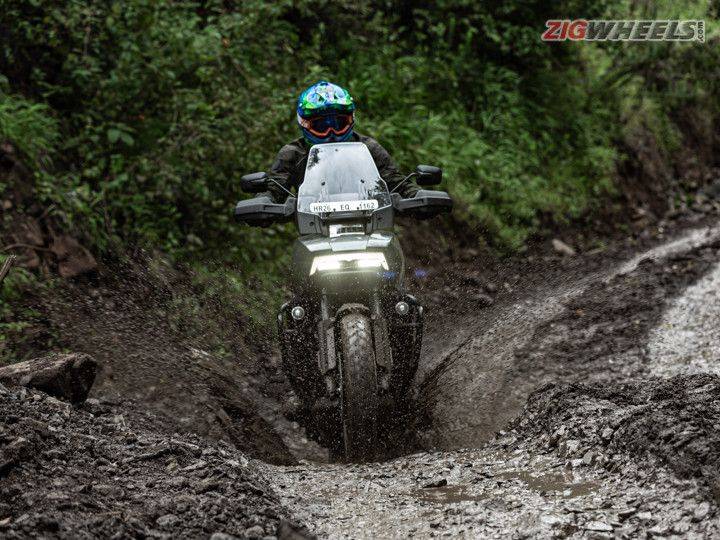 It has been quite a few years in the making. First shown in concept form at EICMA a couple of years ago, the Harley-Davidson Pan America 1250 is a giant step from the American manufacturer into the 21st century. For a brand that rarely deviates from its core identity, the Pan America 1250 was another big creation, after the LiveWire, aimed at venturing into new territories, and quite literally too. But is it the right vehicle for the job? Has Harley done enough to make you forget about, or at least consider it as a viable alternative to, the GSes, the Tigers and the Multistradas of the world?

Looks Like A Harley
Although I am not a huge fan of the way it looks, the PanAm's design is distinctively Harley-Davidson. The boxy face is quite unique. You can clearly see the Fat Bob inspired headlight here on the PanAm, with its own large Yosemite Sam handlebar moustache-like LED DRL.
There is a small strip of lights above the main headlight that act as cornering lights. By using the six-axis IMU, the cornering lights light up in a three-phase manner: at 8, 15 and 23 degrees of lean.
What strikes you next is just how long the motorcycle actually is. The brochure will tell you that the PanAm is a few millimetres shorter than some of its rivals. However, you cannot shake off that feeling of it being extra long. The rectangular shape of the tank, the flat seats and the exposed subframe all play their part invoking this feeling. In fact, since it doesn't have a traditional tall frontal design, like the GS and Multistrada, this feels rather approachable.

But there are some glaring issues here. It feels too plasticky, not very premium. The central tank panel is flimsy and not properly affixed to the tank. The pillion grab handles are made out of plastic and flex a bit too much for the pillion's comfort. When I took a colleague out for a ride, he instantly told me that the grab handles were bending a bit too much and not giving him the confidence of holding on to them. And these grab handles also double up as a luggage rack, which has a maximum loading capacity of, I kid you not, 2.5 kilos only.
There's a huge gap between the fixed headlight fairing and the tank, making it seem like an afterthought. Another design cue that we found quite irritating was the pillion seat jutting ahead into the rider's section. It doesn't affect the comfort levels but it just again brings up this feeling of being rough around the edges.

The large touchscreen console feels like a waste. While the large speedo is presented in the centre and is clearly legible, the font sizes of the surrounding data is too small. To a large extent, it feels like data overload and can be quite distracting, almost making you wish that some of this data could be presented on a separate info screen. Even toggling through the various menus isn't intuitive, and takes a fair bit of time to get used to. And then there are too many switches too, all of which lack a tactile feel. Thankfully, there is at least a USB Type-C charger as standard to take care of your charging needs.
The PanAm doesn't offer a complete keyless experience. While the key fob is needed for ignition, it doesn't automatically lock the bike. There is not even a button like on the BMW GS which locks the handlebar. You get a small key with a keyhole on the triple clamp to lock the bike. Not very keyless then, is it?
And lastly, there is no way to put the side stand up after you prop it on to the main stand and vice versa. It takes a while to realise the tab to bring out the side stand is located right ahead of the gear shifter, which is a possible hazard.

Tall And Confident But Not As Intimidating
Adventure motorcycles get a bad rep for being too intimidating to hop on for the first time. While this is true for some bikes, the PanAm isn't so scary. The 850mm seat height is actually 5mm lower than the KTM 390 Adventure. The seat tapers towards the mid-section and easily allows the rider's feet to reach the road (although you'll need to be over 6 feet tall to flat foot the bike). The bars aren't too wide, so you don't need to stretch out as much when taking U-turns compared to, say, a Triumph Tiger 900 Rally. Plus, the serrated footpegs with rubber inserts are centre set.
On the PanAm, you are seated on the saddle, giving you great control over the proceedings. Even when you go off-road, the bars aren't placed too low, the toothed pegs grip adventure boots nicely and you can control the bike well by gripping the seat with your legs. It belies its 250kg heft well, making it quite appropriate for soft-roading.
If you are keen on clocking miles with a partner, the PanAm is quite spacious. Even when seated the farthest from the tank, I still had enough space between myself and my pillion, enough to carry a small backpack. Climbing onto the pillion seat will involve a bit of acrobatics but once you are seated, you can easily remain there for a solid couple of hours. But again you've got to keep in mind that the grab handles are a bit flimsy and you will have to get better luggage solutions for your trip.

Is That A Harley Engine?
I found myself asking the same question as I rode it out of the pickup spot and onto an open stretch of road. It isn't the biggest engine that Harley makes but it certainly is the most technologically advanced. Called the Revolution Max 1250, the 1252cc V-twin is liquid-cooled, has camshaft-driven valves, and has loads of IMU-assisted electronic rider aids.
| | |
| --- | --- |
| Specs | H-D Pan America 1250 Special |
| Engine | 1,252cc Revolution Max, 60° V-twin, liquid-cooled, 8-valve, VVT engine |
| Power | 152PS @ 8750rpm |
| Torque | 128Nm @ 6750rpm |
Unlike regular Harley engines with their 45-degree Vee angle, the PanAm gets a 60-degree Vee angle. This slight tweak in engine design has made a phenomenal difference to the power delivery. It doesn't have bottom-heavy torque characteristics. Rather, the mid-range is healthy and it doesn't start running out of breath even when it is close to its 9,500rpm redline. It goes from zero to blitzkrieg in an instant, with a raspy exhaust note to accompany. In fact, I found it to be more emotive and enjoyable than the LiveWire. It doesn't feel like a Harley engine. It feels rather like a KTM.
Acceleration

H-D Pan America 1250 Special

0-80kmph

3.00 seconds

0-100kmph

3.78 seconds

0-160kmph

7.83 seconds

30-70kmph in 3rd gear

2.90 seconds

40-80kmph in 4th gear

3.49 seconds

Fuel Efficiency

City
18.33kmpl
Highway
19.33kmpl
Fuel tank capacity
21.2 litre
And that has its downsides too. There's no drive present below 2,500rpm. The motor feels subdued and hesitant riding at slow speeds in higher gears. It goes mental only after 5500-6000rpm, something which you can rarely experience on your daily commute. It can sustain highway speeds but even at 120kmph, it eggs you on to ride faster, which can get taxing, and is frankly impossible, on Indian roads. The biggest issues though are…

… It Is A Harley Engine
The heat management system is poor. Liquid-cooled engines do run hot at traffic signals but the one on the PanAm becomes unbearable due to the following reasons:
You are sitting right above the rear cylinder.
The cat con is right next to the right side footpeg, making it impossible to ride the bike without wearing proper adventure or tall boots.
The radiator fan blows all of the heat directly onto your left leg, slowly cooking it to medium rare when you get stuck in peak rush hour traffic.
Then there's the gearbox. We were particularly impressed with the gear shifts on the new Milwaukee Eight series of engines (on the Softails), which were positive and smooth. The gearbox on the PanAm reminds you of the Evolution engine from the Sportster series, which had clunky and hard gear shifts. The clutch action is also far from being light and easy to use.
Lastly, there's a lot of valve clatter at low revs. When you thumb the starter or as you roll up to a signal, the engine sounds rough, uncouth. It makes you feel that there's something wrong with it.

Welcomed Sophistication
Harley-Davidson has loaded the PanAm to the brim with IMU-based electronic rider aids. You get five preset rider modes, Rain, Road, Sport, Off-road and Off-road Plus, with two rider customisable modes available on the PanAm Special (the variant we are testing). As is the case with most motorcycles, Rain mode feels docile, with unnecessarily high traction control (TC) and ABS intervention.
Road mode is the one you want to be in. Throttle response is linear and not too frantic. Engine braking is gradual and there's enough leeway in the TC and ABS. It also has the best predetermined electronic suspension tune, which we shall tackle a bit later on. Sport mode turns everything up to eleven. Throttle inputs have to be a lot precise here thanks to the extra sensitivity. While ABS intervention is still controlled, the traction control allows for a little slip and slide. The suspension firms up for a sporty ride as well.
I did play around with the customisable rider mode option and found the following to be the best for a spirited yet composed riding experience. I left the throttle map, TC and ABS settings to Sport but reduced engine braking (EBS) to the minimum. The EBS, otherwise, was a bit too urgent, cutting power the moment you rolled off the throttle. Reducing it allowed the engine to free roll for a bit longer and slow down on its own gradually. Even the suspension setting was set to comfort to lend it a bit more pliant ride.

Sporty But Simple
The PanAm really shines in the corners. Harley has engineered a really communicative chassis that allows for great cornering fun. The sporty riding stance allows you to really hustle the bike from corner to corner, surprising you each time you do, as you tend to forget it is a 250kg motorcycle. What it will keep reminding you of is its length, or rather its long wheelbase, which forces you to put in a bit of effort in picking it up from one side to the other. But around fast sweepers, it remains calm and rock solid.
Even mid-corner bumps are dealt with nicely in Road mode. In the Sport suspension setting, it does tend to hop over bumps but not enough to unsettle the ride.
On the PanAm Special, Harley has worked with Showa to offer semi-active electronic suspension. In the predetermined riding modes, you cannot alter anything aside from the preload setting. In order to properly tune the suspension to your liking, you will have to fiddle around with the customisable rider mode. Here you can choose how soft the damping should be.
Rain and Road settings were more or less the same, with the former being a little extra wallowy for my liking. Sport firms up the suspension, and you do get lightly tossed up from your seat over sharp bumps. While the system does work as intended, it feels like an early-gen version of electronic suspension. We have witnessed quite polished versions of the same on its main rivals and Harley needs to work on this a bit to smoothen out the rough spots.

Can It Off-road?
Yes, and quite nicely too. The stand-up posture offers great control over the bike. Again, when riding over tricky terrain, it is the PanAm's length and not its weight that becomes more apparent. That's because even when you are in Off-road mode, with the suspension tuned for a supple experience, the rear has a tendency to toss up over larger bumps.
The specially designed Michelin Scorcher tyres offer enough traction and confidence on loose surfaces. Even on tarmac, these dual-purpose tyres hold their own quite well, and are certainly one of the better options in the market. Our test bike had sidewall-laced spoke wheels that allow for fitment of tubeless tyres. This spoke wheels variant of the PanAm costs a bit more than the regular alloy wheel one but it would turn out to be much cheaper than buying the wheels off the accessories catalogue.
| | |
| --- | --- |
| Braking | H-D Pan America 1250 Special |
| 100-0kmph | 46.21m |
| 80-0kmph | 28.31m |
Dropping the anchors is a fuss free affair on the PanAm thanks to its Brembo monobloc calipers. These brakes offer a bit softer bite on road but that has been done to make it manageable off-road. In the Off-road riding mode, ABS intervention is killed on the rear wheel, while TC remains active. This allows for a bit of slip and you can stamp on the rear brake to bring this juggernaut to a halt safely. A word of caution though, if you do kill the ignition on the PanAm, it will reset back to Road mode and all riding aids will be active once again.

Get It?
At Rs 19.99 lakh for the Special, the Harley-Davidson Pan America 1250 is one of the more affordable options in the large ADV space. It undercuts the BMW R 1250 GS and the Ducati Multistrada V4 by a sizable margin. The problem is that it feels that way too. While it's a fairly capable machine, it doesn't feel rich and premium. Even ADVs from a segment lower, like the Triumph Tiger 900, offer better quality and VFM.
On the road, the performance is exhilarating and unlike any other ICE Harley. It is fast and certainly one for thrill seekers. However, the experience is marred by a poor gearbox and bad heat management. And you could get similar performance from a Ducati Multistrada 950, which is far more affordable.
It handles soft-roading well. It retains its composure even when going over the rocky stuff. You can venture into the unknown and it will not be a handful. But it isn't more adept at it than the BMW R 1250 GS or the Honda CRF1100L Africa Twin.
And that's our biggest issue with the PanAm. Most of the stuff you ask of it, it does well. But it isn't exemplary in any department. Unfortunately, there's nothing here that leaves quite a lasting impression.
Harley Davidson Pan America 1250 Video Review
More on Harley Davidson Pan America 1250

Rs. 16.90 Lakh Onwards
Ex-showroom, Delhi
See what our community has to say!
NEW
India's largest automotive community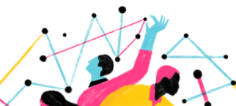 5 Offers Available