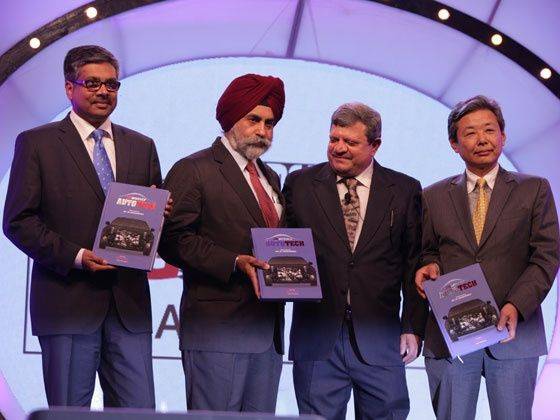 Have you ever wondered what a MacPherson Strut in your car is? Been baffled by what exactly an automobile's Tie Rod does? Or thought long and hard when someone mentions about their bike's compression ratio? Let's face it, even if we may love our automobiles to death, there are a lot of technology behind them that one might not know about unless one has specifically studied to be an automobile engineer. And even for those who are masters of the subject, there are many new technologies which keep getting added to vehicles every day and it really not an easy task to keep up all the latest in auto tech.
Of course, trying to understand technology is one thing, understanding the technical terms to help define and understand technology is another. This book penned by Adil Jal Darukhanawala, who really needs no introduction as one of India's foremost automotive experts, aims to ease the critical learning and understanding process where automotive technology is concerned.
It is not about the over 8,300 terms of reference or the almost 1,500 rich visuals to back up many of them that this book is so vital a tool. It attempts to help everyone, from the layman on the street to the automotive industry professional, from the student to the automotive enthusiast, not only to educate and inform but also to enlighten and entertain. And as a reference guide, it is the nearest one can come to terming it as the definitive automotive dictionary in the country.
Launched at the glitzy ET-ZigWheels Awards ceremony in Mumbai, the ZigWheels AutoTech book is the perfect companion for anyone interested in anything automotive and can also be a important addition to every college library. Present at the ceremony were Toyota Kirloskar Motors Ltd. Managing Director Hiroshi Nakagawa and Deputy Managing Director - Marketing, Sandeep Singh unveiled the book along with ZigWheels Editor-in-Chief, Adil Jal Darukhanawala amidst an audience of key people from the automotive industry and motorsport fraternity.
Speaking at the launch of the book, Nakagawa said, "This is not an encyclopaedia or a technical dictionary for automotive terms, but Adil's message to young automotive enthusiasts here in India."
Sandeep Singh, who was also present at the time of the launch said, "The book explains complex automotive terms in an easy to understand manner and is designed for everyone – from students to professionals and even those from within the industry."