Red Bull Kart Fight 2019: Mohamed Ridhaf Wins Finale
Oct 18, 2019
Views : 1599
---
He now gets to experience an all-expenses-paid trip to the F1 2019 Abu Dhabi Grand Prix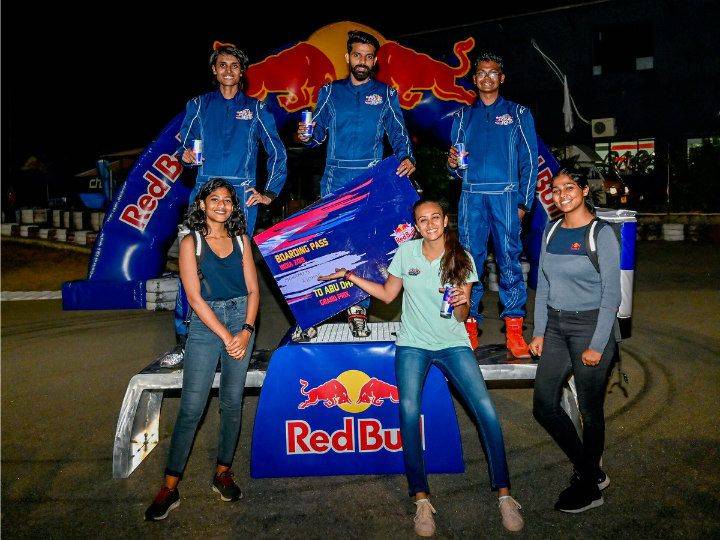 The national finals were held at the Chicane Circuit in Hyderabad
The grid consists of 23 racers from the city finals, one-day qualifiers and wild-card entries.
The 23 racers were split into 3 groups with qualifying heats, and pre-finals reducing the field to 8 drivers for the finale.

The finale saw the top 5 in a closely fought thriller.

Season 2 winner Rachit Singhal and Pramil Singh rounded off the podium.
The third edition of the Red Bull Kart Fight ended with Mohamed Ridhaf taking a hard-fought win at the final race of the series held at the Chicane Circuit in Hyderabad on Friday. India's first Formula BMW racer and Red Bull athlete, Mira Erda, presented the winning ticket to the national champion. The Kochi based lad now gets an all-expenses-paid trip to Abu Dhabi for the season finale of Formula One (F1) 2019.

The national finals saw a grid consisting of the top 3 drivers from each city final held at SMAASH Skykarting in Mumbai and Gurugram from July 12 to October 6, followed by the winner from the one-day qualifiers held at Bengaluru, Chennai and Vadodara. In addition, two wild-card entries made up a total of 23 racers to battle for the national championship.

The race day started with the 23 racers being split into two groups of 8 and one group of 7 with two practice sessions and qualifying sessions for each group. This led to 3 separate qualifying heats in which the top 5 finishers from each group advanced to the semi-finals. Aside from the top 5 finishers, the fastest person out of all the three groups who was not a top 5 finisher, was chosen as a wild card.
Also Read:

The pre-finals grid was split into two groups of 8 racers who battled it out for the 4 spots in each group to progress to the final race. The stage was set for a thrilling finale under the lights with a grid of 8 racers decided based on the fastest times of their pre-final race. Besides being incredibly close, the 12 lap finale also faced the threat of rain with a drizzle in the early stages. However, the 8 finalists were not at all fazed and continued their close race. In the end, however, Mohamed Ridhaf won the national title of the Red Bull Kart Fight 2019. Last season's champion Rachit Singhal took 2nd place and Pramil Singh rounded off the final podium slot.

For a series meant to give amateurs and upcoming racers a glimpse into the professional side of karting, the finalists of the Red Bull Kart Fight 2019 certainly served up some great wheel-to-wheel action akin to what the pros of the sport do day in and day out.
Also Read:
Add Your Comments