This Electric Motorcycle Costs More Than A Ducati Panigale V4R
Sep 17, 2020
Views : 1287
---
It makes 1/9th the amount of power as the Panigale. Why so expensive?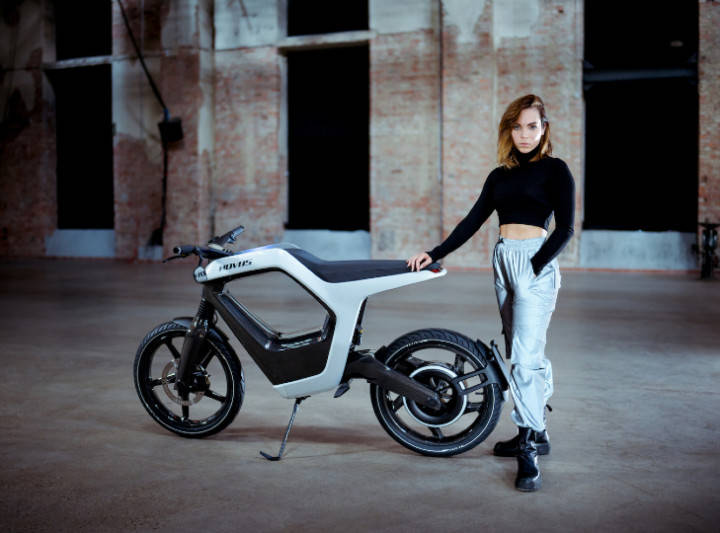 German bikemaker Novus have revealed their first electric motorcycle. They are asking for EUR 46,284 (Approx Rs 40 lakh) for what looks like a futuristic cycle. That's more than the asking price of a Ducati Panigale V4R that retails in Europe for EUR 39,900 (Rs 34.6 lakh). To top it off, the electric motorcycle puts out just 18kW (24 PS). The Ducati puts out 221PS. So what's the deal with the exorbitant price?

The answer is carbon fibre. You have a hand laid carbon fibre frame, fork, swingarm and even the 18-inch wheels. Combine that with the motorcycle's minimalistic high-performance bicycle-type design, you are looking at a very light (but expensive!) 75kg weight.

It gets a hub-driven motor that claims a peak torque output of 200Nm. Novus claims that its electric motorcycle can accelerate from 0-50kmph in 3 seconds and has a top speed of 120kmph. The Panigale can reach 100kmph in around 3 seconds and cross 300kmph with ease. Just putting it out there.

Power comes from a 4.3kWh lithium ion battery pack. It weighs 19kg and sits at the lower part of the frame to keep the center of gravity low. It can be charged upto 80 percent in 30 minutes and offers a range of 100km.

The range is assisted by two forms of regenerative braking. One is activated when you pull in the brake lever and the other when you get off the accelerator. It gets a digital instrument console with 3 ride modes. You can unlock the motorcycle via NFC and a Novus app.

While the Novus electric motorcycle will be available from 2022 onwards, for its asking price you can buy the Panigale V4R and have change left over for doing a couple of track days across Europe. Want to still save the environment and stand out as well? Here are five outrageous electric motorcycles for you.