More Powerful Tata Harrier In The Works!
---
Could get 40 more horsepower for a more exciting drive.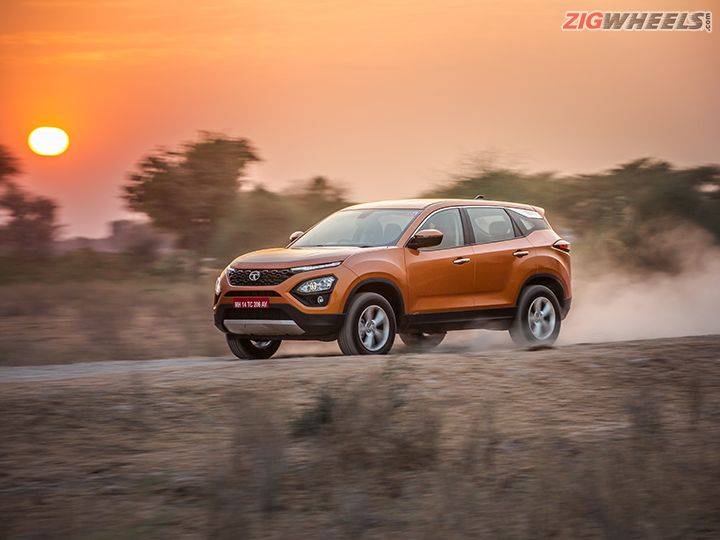 Tata Harrier makes 33PS of power less than the Jeep Compass, while using the same engine.
The more powerful Harrier could make 180PS of power.
Could possibility debut with the 7-seater Harrier or the JTP variant for the current SUV.
This tune would make the Harrier more powerful than the Compass.

Tata launched the Harrier yesterday at a very tempting price point. The base variant starts from Rs 12.69 lakh while the top variant is priced at Rs 16.25 lakh. And now, we have even more tempting news. Our sources close to the company have told us that a more powerful 180PS tune for the Harrier is in the works. This will make the Harrier even more powerful than the Jeep Compass!

It's no secret that the Tata Harrier's 2.0-litre diesel engine has been sourced from Fiat, and is the same unit which powers the Jeep Compass. But here in the Harrier, Tata has used a different turbo and re-tuned the motor to better suit the character of the Harrier. The Jeep Compass weighs 1584kg and the 2.0-litre diesel in it makes 173PS of peak power and 350Nm of peak torque. The Harrier weighs 1675kg, 91kg more than the Compass, but produces 140PS of power and 350Nm of peak torque.
But this power deficit does not hamper the Harrier's drive experience. On the contrary, it helps it in terms of low-speed drivability and makes it very comfortable for city use. More power will only be welcomed to the Harrier as it would please the ones with a heavy right foot and could make the drive experience more rewarding.

The 180PS version will likely debut with the 7-seater Harrier (H7X) as it will surely be longer and heavier than the 5-seater and hence will need the extra ponies. On the other hand, if Tata decides to plonk the 180PS motor into the 5-seater Harrier, it will likely come from Tata's performance wing, JTP. Furthermore, if the folks at Jayem Auto get their hands on the harrier to set it up in a sporty manner, the 180PS Harrier could be the desi Range Rover Sport SVR and a hoot to drive!

While Tata is working on further improving the Harrier, we can't help but drop in a few selfish suggestions of our own. For starters, all-wheel drive, an automatic transmission and a petrol engine would make a lot of sense for a mid-size SUV. Too much to ask? How about auto-dimming rearview mirror, reclining rear seat or powered driver's seat in a new top variant? And while Tata is at it, are bigger and better alloy wheels that hard to get? And honestly, who has ever said no to a sunroof?
Recommended Read
Tata Harrier Video Review
More on Tata Harrier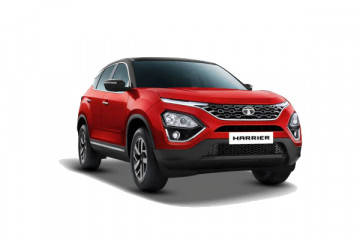 Rs. 13.84 Lakh Onwards
Ex-showroom, Delhi