Jeep Compass Recalled In India For Replacement Of Front Passenger Airbag
Nov 23, 2017
Views : 3455
---
Affected vehicles account for less than 1 per cent of all Compass SUVs sold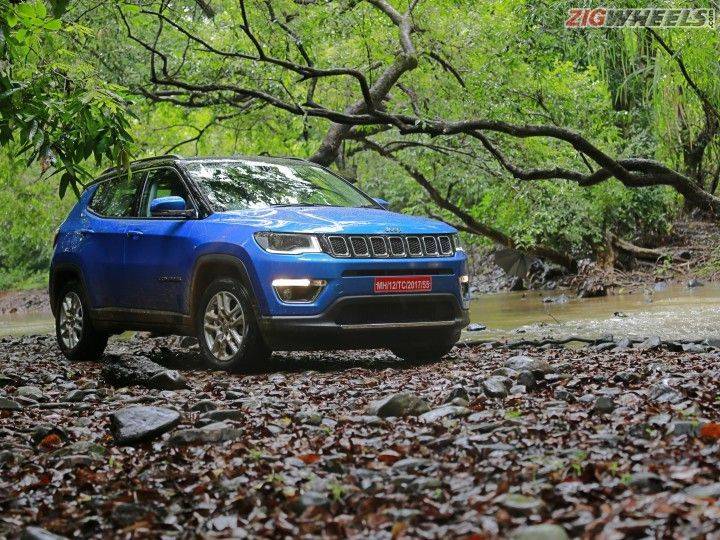 Jeep India has issued a recall for its best-seller SUV, the Compass, to replace the front passenger airbag. The manufacturer will reach out to owners in the coming week, and schedule an appointment for airbag replacement. Needless to say, the replacement will be carried out free of cost.
Only 1200 units of the Compass produced between September and November 2017 are said to be affected. "A supplier has advised FCA that, during its airbag module assembly process, loose fasteners may have inadvertently found their way undetected into a small number of modules," reads a press release issued by the manufacturer. Notably, Jeep USA issued a recall for nearly 8000 units of the Compass in North America earlier today.
In the event of an impact, the loose fasteners "may pose a hazard" to the passenger. Keeping this in mind, Jeep has advised owners of affected vehicles to not use the front passenger seat till the replacement is carried out. "The Company is unaware of any related injuries, accidents, warranty claims or complaints," says Jeep.
The Compass has been Jeep's big ticket to fame in India. After their halo products such as the Grand Cherokee and the Wrangler failed to make an impression, the baby Jeep has hit the ball out of the park. It has settled into a nice rhythm in the market and is consistently registering sales of over 2000 units per month.
If you own a Compass, wait for Jeep India to contact you. To figure out if your SUV was manufactured between September and November, check the last two digits of the VIN. You'll find it under a tab in the front passenger footwell. If the last three digits read *9H, 10H, or 11H - it is likely that your vehicle is affected.