India Returns to APRC; Vicky Chandhok Hopes For Second Event
---
The South India Rally will mark India's return to the FIA Asia-Pacific Rally Championship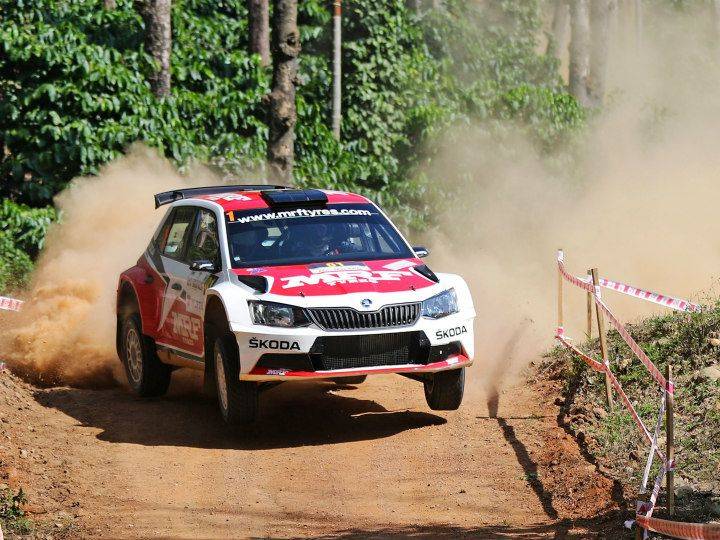 With public property ruled out, the organisers are yet to decide on a venue for the rally.
The current APRC calendar features eight events (4 Asia Cup and 4 Pacific Cup events).
The Grand Final of the 2019 APRC season will be held in Australia.
When news of India's return to the FIA Asia-Pacific Rally Championship (APRC) in 2020 broke yesterday, it was expected that the venue would be the Café Coffee Day plantations near Chikmagaluru in Karnataka.
The Coffee Day Rally was on the APRC calendar in 2016 and 2017 and was extremely well received on account of its excellent organisation and challenging stages with winding and undulating gravel stages.

The rally ran again in 2018 but not as a part of the APRC calendar. India was announced as the venue for the 'Grand Final' of the 2019 APRC season last December but was later removed from the calendar. So, it came as a surprise when it was announced that the Chennai-based South India Rally would be the venue for India's return to the APRC stage.
The search is on for a venue as holding it on public property has been ruled out following the events of the Indian National Rally Championship round in Jodhpur last month.

APRC Working Group president Vicky Chandhok said that he is aiming for two APRC events to be held in India, as is currently the case with New Zealand, Japan and Australia. "India should have two events on the APRC," said Chandhok while speaking to ZigWheels. "It would make it easier for our Indian participants who want to compete for the Asia Cup."
This year's APRC calendar features eight events, four of which form the Asia Cup and the other four the Pacific Cup. In the following season, the addition of India will see the event count rise to nine, with the Grand Final being held in Australia at the venue that will also host the Australian round of the FIA World Rally Championship.
Add Your Comments