Hyundai Santro: India's Beloved Hatchback Through The Ages
---
What did the Santro do right to become one of the most revered nameplates in the Indian market? Let's trace its journey over the years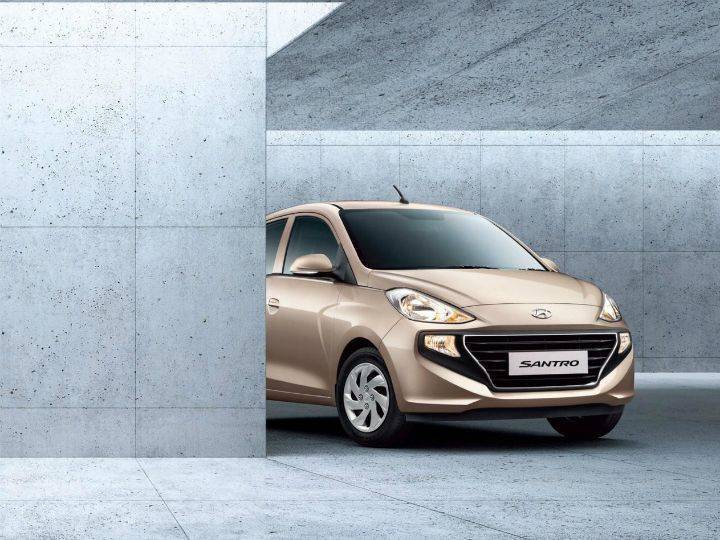 A relatively unknown brand from South Korea entered the tricky Indian car market and pulled off an even trickier feat of cracking the small car space in India. Back in the 90's, when compact hatchback buyers were accustomed to small engines and a features deficit, Hyundai introduced the Santro which claimed to offer superior technology, features, space and interior quality -- qualities which often were neglected till then.
But what helped the sun shine on the Hyundai Santro, making it win over more than 1.3 million satisfied owners without even a generation change in its near-17-year existence? Does the new generation Santro have enough to live up to its predecessor's reputation?
History
Hyundai might have called it the Santro in India, but the hatch had quite different monikers in the overseas market, such as:
Hyundai Amica - United Kingdom
Dodge Atos - Mexico
Kia Visto - Indonesia and South Korea
Inokom Atos - Malaysia
First Steps
Making its world debut at the Indian Auto Expo in 1998, the Santro made all the right noises. It had set its sights on the most popular hatches of its time: the Maruti Suzuki Zen and the Tata Indica. This meant the Santro had its work cut out. However, what helped Hyundai's cause was its decision to go solo and set up its own manufacturing facility with nearly 70 per cent localisation right from the word go. This was one of the major contributors to the Santro's competitive pricing compared to its rivals.

Aesthetically, the first Santro had a tall boy profile with a high roofline unlike its competition at the time. The taller profile meant there was no dearth of headroom in the cabin, which also contributed to the feeling of overall space. The seating positions were also more upright and the cabin overall was more spacious as well. But it was the mechanicals where the Santro truly aced its competition. It employed a bigger 999cc, four-cylinder petrol engine producing 56PS of power with MPFi (multi-port fuel injection) technology instead of carburettors. It made a considerable difference in throttle response as well as emissions, helping it meet Euro 2 norms even before its implementation in Delhi-NCR region.
Santro Zipdrive: First Mid-life Facelift (2000)

Source - https://commons.wikimedia.org/wiki/User:Vauxford
Within less than an year of its existence in India, the Santro received its first mid-life update, called the Zipdrive. It got a first-in-segment power steering while the exterior updates included a new radiator grille and a sporty rear spoiler.
Since the Santro was a new product, its facelift was preponed, coming in just a year after the initial launch. Hyundai aimed to keep the Santro refreshed in the memory of the new car buyers with this attempt. Later, Hyundai also introduced the the Santro Zip Plus with a bigger E-Epsilon 1.1-litre engine developing 63PS of power and 98Nm of torque. While the 5-speed manual was standard, there was a 4-speed automatic transmission on offer as well.

Source - https://commons.wikimedia.org/wiki/User:Vauxford
The Santro's popularity could be seen in its sales numbers, which rose from more than 58,646 in 1999 to 65,515 in 2000. The ascent continued thereon with average sales nearing 1 lakh over the next decade.
Santro Xing: Second Mid-life Facelift (2003)

Upon completion of five years of operation, the Santro received some extra zing to its design along with the 'Xing' suffix. This was a more radical update as the FF platform remained unchanged but the design language became boxy. Notable feature additions included front and rear power windows, and a 3-spoke steering wheel. While the pre-facelift version laid the foundation for the Santro nameplate, it was the Xing that went on to attain monumental sales figures for the company. Here's a look at the Santro's milestones before it left production.

November 2006: Santro crosses 10 lakh sales in eight years
July 2007: Santro CNG launched
September 2008: Dual fuel Santro Eco surfaces
April 2009: Santro makes way to taxi fleets
August 2013: Santro Celebration edition launched as a final update
Jan 2015: Hyundai pulls the plug on the Santro after 17 years to accommodate newer models like the Elite i20
Looking Forward
The 2018 second generation Hyundai Santro is based on a new K2 platform. Under the hood is still the 1.1-litre E-Epsilon petrol engine, but reworked for a bump up in performance, at 69PS and 99Nm. And with it, for the first time, a Hyundai has received a 5-speed AMT option as well.

Just like its predecessor, the new Santro has set a benchmark in terms of material quality, which seems to have come from a segment above. Even the features count is par for the course but it's the absence of usable features like standard dual airbags, AC and more which stick out like a sore thumb. You can read more about it here.

In an encore, the Santro is once again priced at a premium over its rivals like the Maruti WagonR, Celerio and the Datsun GO. But unlike the previous model, it doesn't receive as much equipment in its budget variants. Neither do you have the option of getting a fully loaded Santro with AMT or CNG options, at least for now.

Hyundai had confirmed that it had bagged 23,500 pre-bookings, with a target of 8,000 units per month, which seems to be a cakewalk for the Santro. But whether this car make as strong a case for itself as the last generation remains to be seen.
Hyundai Santro Video Review
Add Your Comments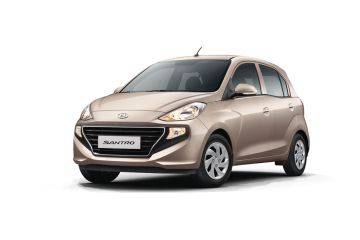 Rs. 4.57 lakh Onwards
Ex-showroom, Delhi
View January Offers
View On Road Price
Hyundai Santro Alternatives